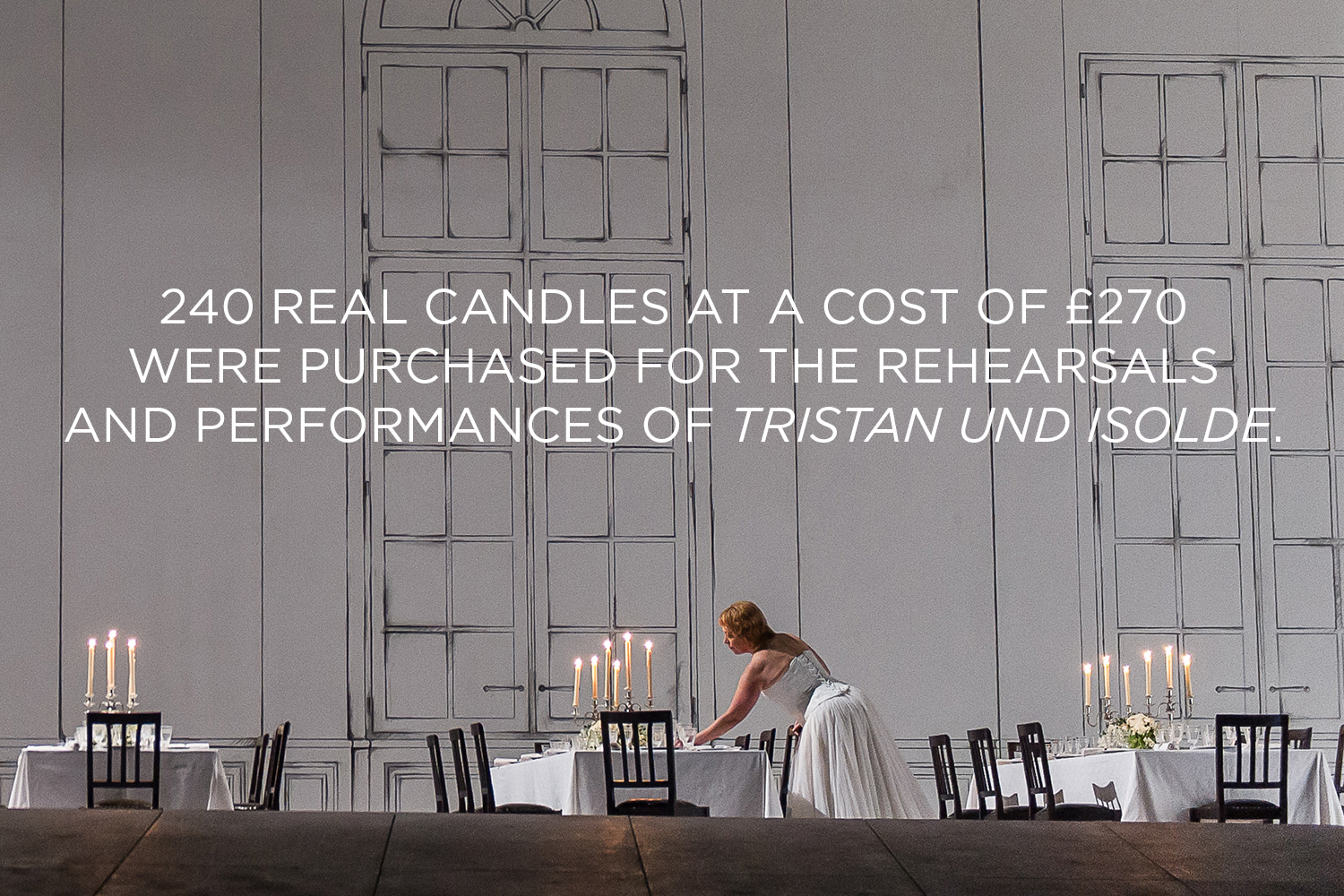 Please help us to keep Wagner's operas alive
The Wagner Appeal enables The Royal Opera to keep Wagner's legacy alive for future generations through inspiring productions, created and performed by the world's leading artists. Your support underpins every aspect of our performances, from language coaching through to lighting the stage. For example, a gift of £433 could allow the Music Library to purchase the new Schott Urtext edition vocal scores for all Wagner's operas. This will help music staff prepare singers for roles such as Tristan, the Dutchman and Tannhäuser, and give conductors the best rehearsal and performance experience.
Nina Stemme as Isolde, Sarah Connolly as Brangane and Stephen Gould as Tristan in Tristan und Isolde © ROH. Photograph by Clive Barda, 2014
To make a donation, please give online or phone Sacha Glasgow-Smith on +44 (0)20 7212 9510.