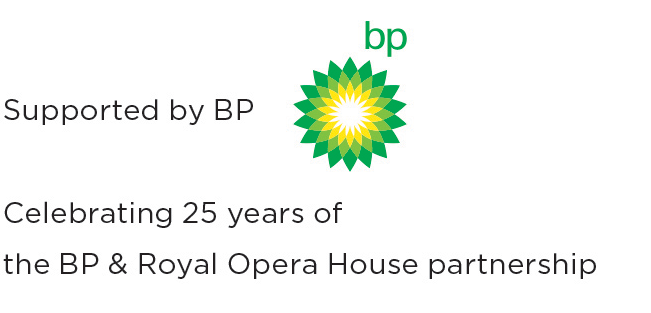 BP Big Screens in 2014 | Live, free outdoor relays from the Royal Opera House
There are three of the most popular operas in the BP Big Screens series this year, which spans from May to September. Each screening will bring exclusive backstage films, competitions and the best performances live to towns across the UK absolutely FREE!
Get your BP Big Screen Digital Programme for Free
Get prepared for our live screenings with our FREE BP Big Screens Digital Programme featuring a synopsis for each production, casting, films and much more. Claim your free Digital Programme here by entering this promo code BPSCREENS14 (please note that the promo code is case sensitive and Digital Programmes usually cost £2.99)
Rigoletto on 17 September at 7.30pm
Rigoletto is an embittered court jester who'll poke fun at anyone his handsome and lecherous young master abuses; until he finds that he and his treasured, trusting daughter have become the Duke's latest victims. Verdi's full-blooded score is dramatically and musically thrilling, packed with one great tune after another. Even if you've never been to an opera before, you'll instantly recognize the Duke's jaunty 'La donna è mobile', one of the best known of all tenor arias. Join us for this dark, thrilling tale of seduction, trickery and bloody revenge, in David McVicar's arresting production. This production contains some nudity and scenes of a sexual nature.
TRAFALGAR SQUARE, LONDON | HIGH HOUSE PRODUCTION PARK, PURFLEET | CITY HALL, DONEGALL SQUARE, BELFAST | CENTENARY SQUARE, BRADFORD | MILLENNIUM SQUARE, BRISTOL | TALATON, EAST DEVON | MILLENNIUM SQUARE, LEEDS | CENTRE SQUARE, MIDDLESBROUGH | THE PIAZZA, PLYMOUTH | GUILDHALL SQUARE, PORTSMOUTH | THE FORUM, SOUTHEND | CASTLE SQUARE, SWANSEA | WALTHAM FOREST, WALTHAMSTOW TOWN SQ | GENERAL GORDON SQUARE, WOOLWICH
For the BP Big Screen Prize Draw and Picnic Pics terms and conditions
BP Big Screens 2014 map
Read about previous BP Big Screens
In celebration of 25 years of support from BP, the Royal Opera House streamed the first BP Big Screen of 2014 live online and completely free to the world. It marked the first time the Royal Opera House offered a complete opera in real time for free through its website. Read audience reactions to the streaming.
La bohème on 15 July at 7.30pm
John Copley's exquisite and realistic Royal Opera production of La bohème starred Angela Gheorghiu and Vittorio Grigolo, and  Puccini's magical, heart-tugging music captivated audiences across the country. Read audience reactions to the screening.