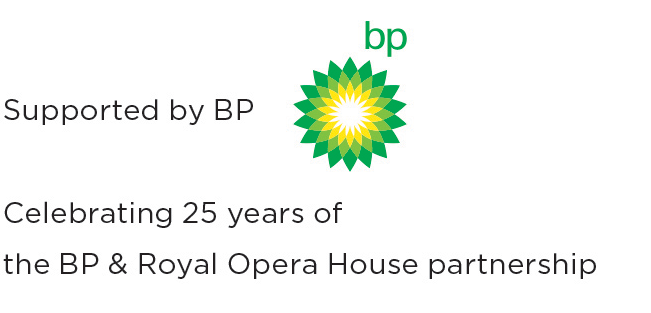 BP Big Screens in 2015 | Live, free outdoor relays from the Royal Opera House
Two operas and one ballet make up the brilliant BP Big Screens series this year, which spans from June to September. Each screening will bring exclusive backstage films, competitions and the best performances live to towns across the UK absolutely FREE!
Get your BP Big Screen Digital Programme – Coming Soon
Get prepared for our live screenings with our BP Big Screens Digital Programme featuring a synopsis for each production, casting, films and much more.
La bohème on 10 June 2015 at 7.30pm – The Royal Opera
Enjoy operatic royalty in Puccini's best-loved opera. International opera stars Anna Netrebko and Joseph Calleja lead a terrific cast in John Copley's exquisite production – don't miss your last chance to see this award-winning production, which The Royal Opera performs for the last time this Season.
Don Giovanni on 3 July 2015 at 7pm – The Royal Opera
An excellent cast including Christopher Maltman as Mozart's timeless anti-hero and Dorothea Röschmann, Rolando Villazón and Albina Shagimuratova star in this mesmerizing production from The Royal Opera's Director of Opera, Kasper Holten, with spectacular designs from Es Devlin.
Romeo and Juliet on 22 September 2015, timing TBA – The Royal Ballet
Kenneth MacMillan's ballet of Shakespeare's star-crossed lovers is a classic of 20th-century ballet, and a heartbreaking match for Prokofiev's score. Created for The Royal Ballet in 1965, it's a key work in the Company's repertory and a must-see for ballet fans and newcomers alike.
LIST OF VENUES with one or more screening:
London, Waltham Forest, Walthamstow Town Square
Purfleet, High House Production Park
Belfast, City Hall, Donegall Square
More to be announced...
Read about the 2014 BP Big Screens series
In celebration of 25 years of support from BP, the Royal Opera House streamed the first BP Big Screen of 2014 live online and completely free to the world. It marked the first time the Royal Opera House offered a complete opera in real time for free through its website. Read audience reactions to the streaming.
La bohème on 15 July at 7.30pm
John Copley's exquisite and realistic Royal Opera production of La bohème starred Angela Gheorghiu and Vittorio Grigolo, and  Puccini's magical, heart-tugging music captivated audiences across the country. Read audience reactions to the screening.
Rigoletto on 17 September at 7.30pm
Dimitri Platania, Saimir Pirgu and Eri Nakamura starred in Verdi's dark, thrilling tale of seduction, trickery and bloody revenge, in David McVicar's arresting production. Read audience reactions to the screening.