Bolshoi Ballet Diamond Jubilee
Monday 25 July-Saturday 13 August 2016
Booking is now open
The Bolshoi Ballet returns to the Royal Opera House with the Orchestra
of the Bolshoi Theatre for another exciting three-week season of spectacular ballets presented by Victor Hochhauser.
This marks the 60th anniversary of the Bolshoi Ballet's first visit to the
Royal Opera House.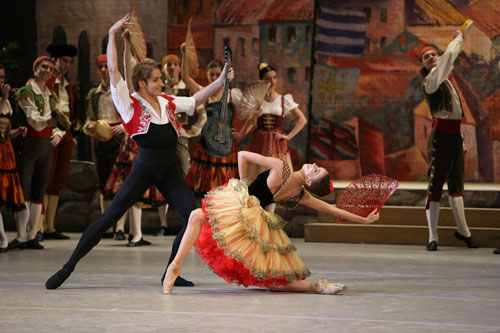 Ekaterina Krysanova
Andrei Merkuriev
Photo Damir Yusupov
25 | 26 | 27 | 28 July 7.30pm
Tickets: £10-£135
The Bolshoi season opens with the London premiere of a dazzling new restaging by Alexei Fadeyechev of Petipa's magnificent Don Quixote. Breathtaking displays of virtuoso dancing and enchanting choreography perfectly convey the excitement, colour and wit of Cervantes' masterpiece in a merry, high-spirited account of the love between Kitri and Basil who must overcome all Kitri's father's attempts to engineer his unwilling daughter into a more lucrative match.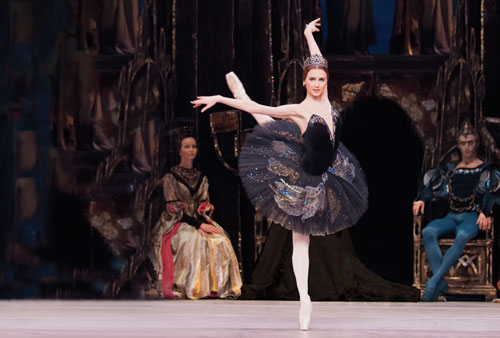 Svetlana Zakharova
Photo Marc Haegeman
29 | 30 July
1 | 2 | 8 | 9 |10 August 7.30pm
30 July 2pm
Tickets: £10-£135
The Bolshoi's spellbinding adaptation by Yuri Grigorovich of Swan Lake, based on Petipa and Ivanov's great choreography, is a masterpiece of lyricism, drama and magic. Set to Tchaikovsky's ravishing score, this timeless favourite embodies all the elements that have made Swan Lake the world's best loved ballet, as the forces of evil attempt to thwart the love of the swan-princess, Odette, for Prince Siegfried.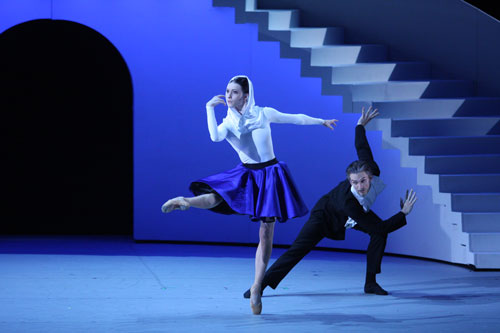 Olga Smirnova, Artemy Belyakov
Photo Elena Fetisova
3 | 4 August 7.30pm
Tickets: £10-£135
Acclaimed choreographer Jean-Christophe Maillot's fast-paced, athletic production is a perfect vehicle for the superb strengths of the Bolshoi. Set to all that is witty and lighthearted in Shostakovich's music, Shakespeare's brilliantly entertaining depiction of the clash between two feisty individuals is perfectly conveyed in this vibrant production, as independent, tempestuous Katharina is 'tamed' by the boorish Petrucchio.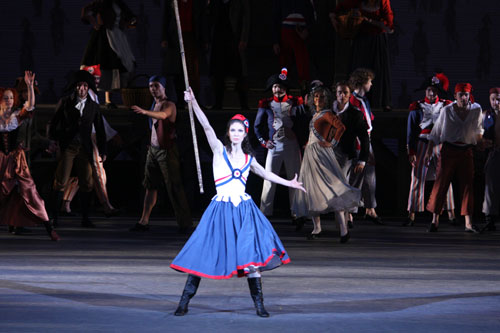 Maria Alexandrova
Photo Elena Fetisova
5 | 6 August 7.30pm
6 August 2pm
Tickets: £10-£135
Renowned choreographer Alexei Ratmansky's captivating revival of Vasily Vainonen's The Flames of Paris returns to London following its great success last visit. Set to Boris Asafiev's powerfully evocative music, the ballet contains one of the most stunning pas de deux in the ballet repertoire. A drama of intrigue, love and tragedy unfolds against the background of the tumultuous era of the French Revolution.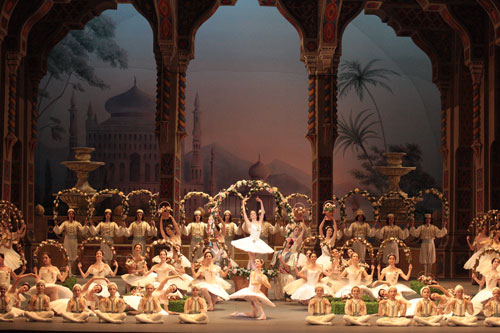 Anna Nikulina, Anna Tikhomirova
Photo Damir Yusupov
11 | 12 | 13 August 7.30pm
13 August 2pm
Tickets: £10-£135
The Bolshoi's stunning staging of Le Corsaire is a reworking by Alexei Ratmansky of Petipa's legendary exotic grand classic and has become one of the Company's most acclaimed productions. Conspiracy, love, deception, kidnapping, a harem and a magnificent, dramatic shipwreck combine to give spectacular expression to the remarkable passion, virtuosity and strength of the entire Company.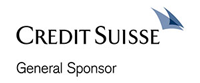 Maria Alexandrova,
Ekaterina Krysanova, Kristina Kretova,
Anna Nikulina, Olga Smirnova,
Yulia Stepanova, Svetlana Zakharova
Artemy Belyakov, Semyon Chudin,
Vladislav Lantratov,
Mikhail Lobukhin,
Artem Ovcharenko,
Denis Rodkin, Ruslan Skvortsov,
Igor Tsvirko