Biography
Italian dancer Viviana Durante is a former Principal of The Royal Ballet. She trained at The Royal Ballet School and graduated into the Company in 1984, promoted to Principal in 1989 aged 21. She left the Company in 1996 and continued to appear regularly as a Guest Artist until 2000. Both with The Royal Ballet and with companies around the world she won renown for her intensely dramatic performances.
Durante was born in Rome. She began her training aged six at the Teatro dell'Opera di Roma and moved to London to join The Royal Ballet School aged ten. Among her many roles for the Company she won particular acclaim for her performances in ballets by Kenneth MacMillan, her roles including Manon, Anastasia, Mary Vetsera (Mayerling) and in The Judas Tree, a role she created. She also enjoyed a famed dance partnership with Irek Mukhamedov. In 1999 she joined American Ballet Theatre as a principal, and subsequently joined La Scala Ballet, Milan, as a principal guest artist, while continuing to dance regularly with leading companies around the world, particularly K Ballet, Tokyo.
Durante has performed at the National Theatre and as an actress has appeared at the Edinburgh Festival and on film in Ogni 27 Agosto. She has choreographed and directed for her own company at Dance Base, Edinburgh, the National Theatre Studio and the Barbican Centre. She is a patron of the Hammond School and New English Ballet Theatre, and has appeared as a juror for many competitions including the Prix de Lausanne, Beijing International Ballet Competition, and The Royal Ballet School's Ursula Moreton Choreographic Competition and Kenneth MacMillan Choreographic Award.
News and features
12 May 2017
MacMillan's potent dramatic ballet places great demands on its cast and requires careful planning – but the results are electrifying.
3 November 2016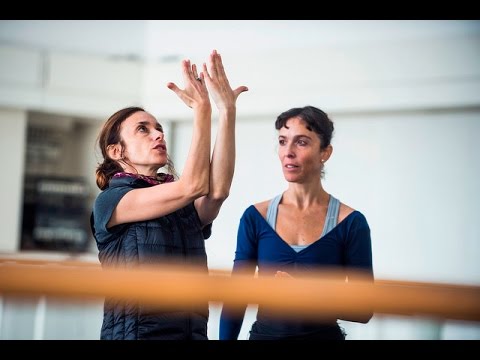 The Italian former Principal shares the secrets of dancing the lead role in Kenneth MacMillan's dramatic ballet.
21 October 2016
Our quick introduction to this tale of memory, identity and loss in the Russian Revolution, from the master of dramatic ballet.
Photos