Biography
English composer Mark-Anthony Turnage is a leading figure in British music, renowned for his unique synthesis of popular and serious culture. For The Royal Opera he wrote Anna Nicole (2011), his third opera. For The Royal Ballet he wrote 'Trespass' (Metamorphosis: Titian 2012) and Strapless. Other Royal Opera House performances of Turnage's music include Music Theatre Wales's production of his first opera Greek in the Linbury Studio Theatre.
Turnage was born in Grays, Essex, and studied at the Royal College of Music. The success of Greek at the 1988 Munich Biennale established Turnage's international reputation. He was Composer in Association with the City of Birmingham Symphony Orchestra under Simon Rattle (1989–1993), major works including Three Screaming Popes, Kai, Momentum and Drowned Out. He was Composer in Association with English National Opera and the company commissioned his second opera The Silver Tassie (2000, winner of South Bank Show and Olivier awards). In 2000 Turnage was made the BBC Symphony Orchestra's first Associate Composer. He was Composer in Residence with the London Philharmonic Orchestra 2006–10, works including his first violin concerto Mambo, Blues and Tarantella, and also with the Chicago Symphony Orchestra, where he wrote two new works including Chicago Remains. His music has been championed by London Symphony Orchestra since 2013, the orchestra commissioning Speranza (2013, conducted by Daniel Harding), Remembering (2017, conducted by Simon Rattle) and Håkan (2017, concerto for Håkan Hardenberger).
Turnage's other dance works include Wayne McGregor's UNDANCE for Sadler's Wells. His music has been recorded by Decca, Chandos, EMI, Black Box, Deutsche Grammophon and NMC. He is Research Fellow in Composition at the RCM.
News and features
25 May 2017
The ROH has been home to major opera premieres dating all the way back to our first resident composer Handel – as material from ROH Collections shows.
10 February 2016
Our quick introduction to The Royal Ballet's mixed programme celebrating choreographer Christopher Wheeldon.
4 February 2016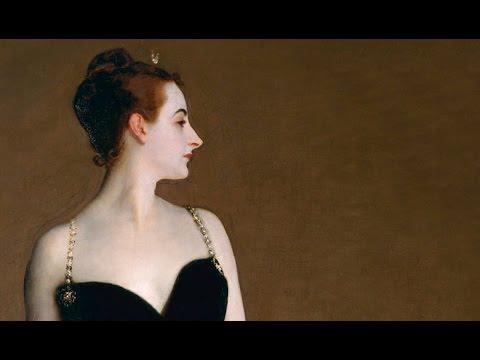 A 19th century scandal — and the John Singer Sargent painting behind it — has inspired the choreographer's latest ballet.
Photos