Biography
French composer and pianist Francis Poulenc (1889–1963) was one of the great melodists of 20th-century art music. He wrote prolifically for piano, chamber ensemble, orchestra, choir and song, in addition to numerous stage works.
Poulenc was born in Paris to a wealthy family. He was initially destined for a career in business, but after the death of his parents he became the pupil of Spanish pianist Ricardo Viñes. He made his public debut as a composer in 1917 with Rapsodie nègre and rose to fame during the 1920s, going on to further studies with Charles Koechlin. In the 1930s he formed a long-lasting performing partnership with baritone Pierre Bernac, for whom Poulenc composed nearly a hundred mélodies. Poulenc's stage works include the ballet Les Biches and the operas Les Mamelles de Tirésias, Dialogues des Carmélites and La Voix Humaine. Other works include Litanies à la vierge noire, Figure humaine, Les Animaux modèles and the Organ Concerto. He was an early adopter of recording and recorded his first pieces in 1928, while also showing an animated interest in the potentials of radio.
During his lifetime Poulenc sometimes faced criticism for the simplicity of his music, to which he responded: 'I know perfectly well that I'm not one of those composers who have made harmonic innovations like Igor [Stravinsky], Ravel or Debussy, but I think there's room for new music which doesn't mind using other people's chords. Wasn't that the case with Mozart–Schubert?'
News and features
21 December 2016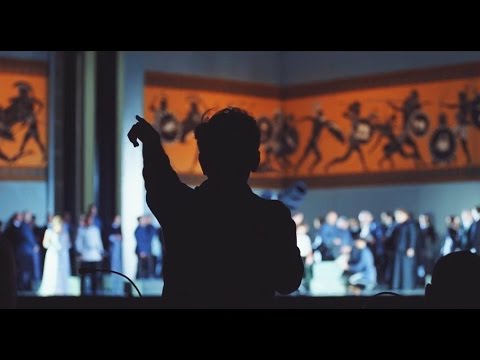 A short film by Argentinian photographer Felipe Sanguinetti documents rehearsals for Robert Carsen's new Royal Opera production.
4 December 2015
Free lunchtime concert will feature French Christmas music by composers including Saint-Saëns and Poulenc.
22 May 2014
A quick guide to Poulenc's powerful opera.