Biography
Australian-British artist Deborah MacMillan is the custodian of the ballets of her late husband Kenneth MacMillan. Her many credits with The Royal Ballet include production realization for Anastasia, production and setting for Isadora and revival costume designs for Triad. She also created the designs for Soirées Musicales for The Royal Ballet School, after original designs by Ian Spurling.
MacMillan was born in Boonah, Queensland. She was educated in Sydney and studied painting and sculpture at the National Art School. Since 1970 she has lived in London, where she married Kenneth. She has designed ballets for the stage and television and returned to painting full-time in 1984, with subsequent exhibitions in London and Glyndebourne. Her work is in private collections in the USA and the UK.
MacMillan was a member of the Royal Opera House Board 1993–6 and was Chairman of The Friends of Covent Garden in 1996. Between 1996 and 1998 she was a member of the Arts Council of England and chaired the dance panel. She is an Honorary member of both the Board of Trustees of American Ballet Theatre and the National Committee of Houston Ballet. Previous positions include as a member of the committee of the Linbury Prize for Stage Design.
News and features
6 February 2017
Winners include Francesca Hayward, Reece Clarke and Zenaida Yanowsky.
21 September 2016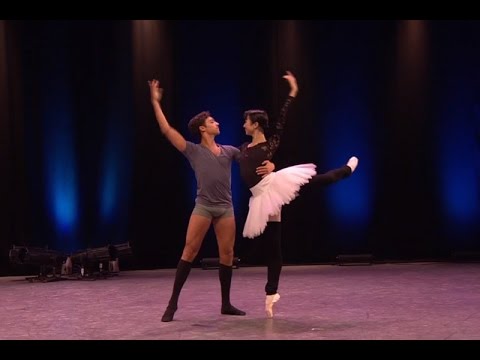 Get a glimpse into rehearsals for the much-anticipated revival of MacMillan's dramatic ballet based on the story of Anna Anderson.
16 October 2014
Backstage films from the live relay of Manon, including Darcey Bussell and Deborah MacMillan on the choreographer's creative process and Royal Ballet dancers introducing the story and characters of the ballet.
Photos