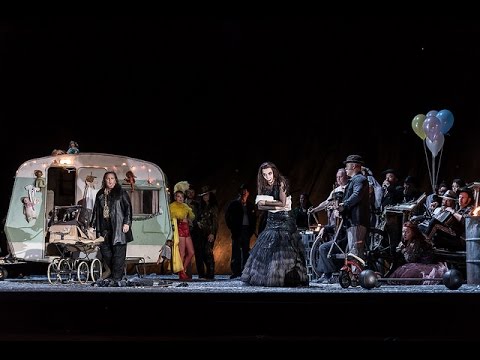 20 July 2016
Watch The Royal Opera Chorus perform the famous Coro di zingari from Act II scene 1 of Giuseppe Verdi's 1853 opera.
22 June 2016
How an enormous block of steel became a big hit on the opera stage - and beyond.
18 May 2016
Our quick introduction to a thrilling masterpiece which features some of its composer's most powerful music.