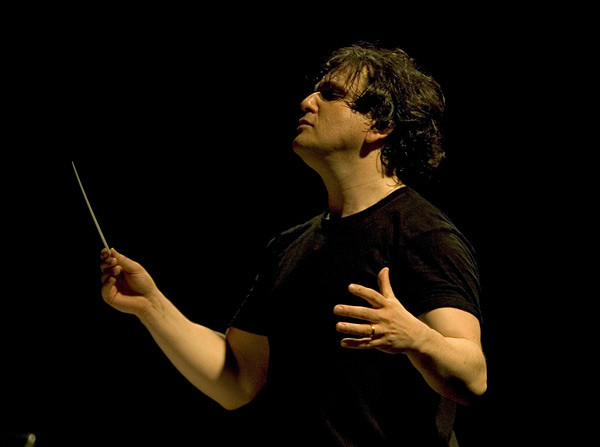 Antonio Pappano © Clive Barda/ROH 2011
Showing on BBC Two at 1.35pm on Christmas Eve, Pappano's Essential Tosca follows the acclaimed Opera Italia series, shown on BBC Four last year.
In Essential Tosca, Antonio Pappano explores the ravishing and gut-wrenching music of Puccini's Tosca and the importance of Rome in the opera. Antonio takes us through the work, both at the piano and in rehearsal with the stars of the Royal Opera House's recent production of Tosca, which is shown on BBC Two immediately after the documentary.  The ROH cast includes Angela Gheorghiu as Floria Tosca, Bryn Terfel as Baron Scarpia and tenor Jonas Kaufmann as Cavaradossi.
Pappano's Essential Tosca is the perfect introduction to the opera for those who haven't seen it but should also offer new insights to those familiar with the great work. You can watch an extended preview here:
If this gives you a taste for Maestro Pappano's work you can watch a recent Insights event he recorded about Die Meistersinger von Nürnberg earlier this month, filmed in front of an audience at the Royal Opera House
Find details of forthcoming Insights events on the ROH website.