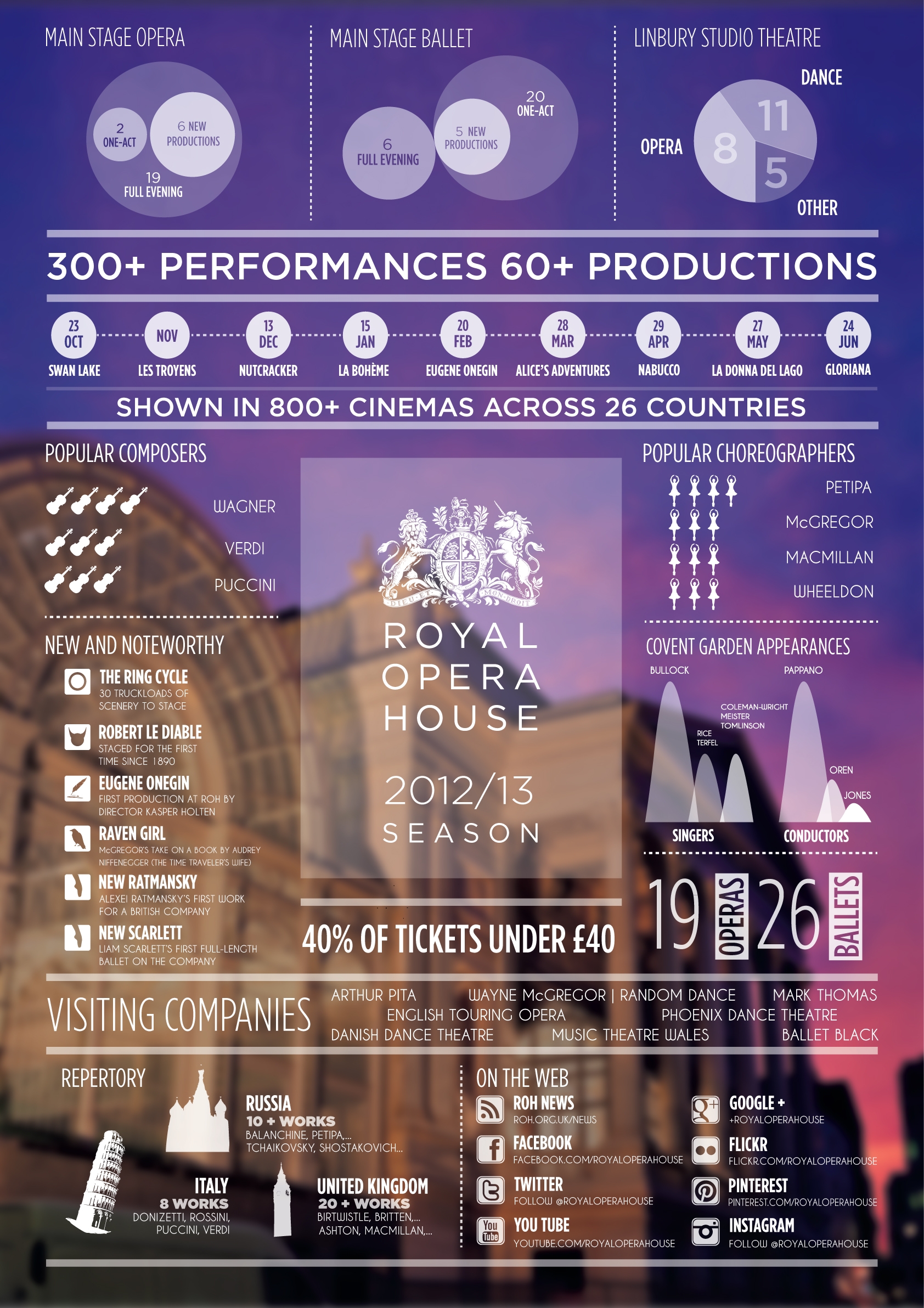 With the Royal Opera House 2012/13 season underway after curtain up on Keith Warner's Ring Cycle, we've created an infographic to pick out a few highlights and interesting facts around the various productions.
Among other nuggets of information, you can find out who the season's most represented composers and choreographers are, the busiest artists and trivia about some of the productions we're most excited for.
We also recently asked Director of The Royal Opera, Kasper Holten and Director of The Royal Ballet, Kevin O Hare for their thoughts on the Season ahead. See what they picked out as their 2012/13 Season highlights.
What are you most looking forward to over the coming season?