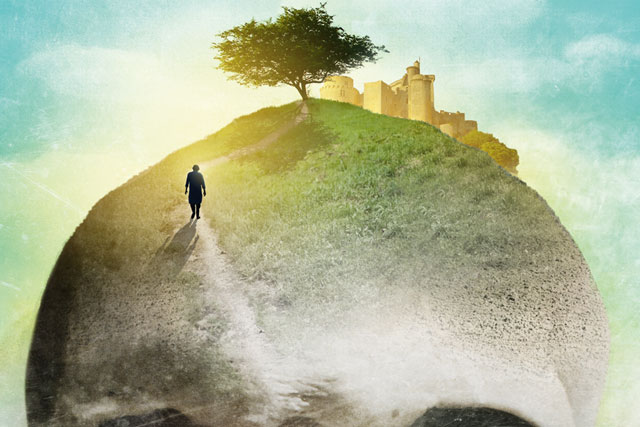 A world-class cast, colourful music and intriguing supernatural elements come together on the Covent Garden main stage for the first time in 100 years.  Robert le diable will be a true event, and here are some of the reasons you shouldn't miss it:
1) Meyerbeer's historical melodrama put the Grand into French Grand Opera.
It wasn't the first grand opera to be written, and it's not entirely typical of the genre, but it was Meyerbeer's genius to knit together romance, historical detail, stage magic and a classic Romantic 'white' ballet into something entirely new and breathtaking in its scale – including four hours of music.
2) It's the first time it has been staged for over a century at Covent Garden, and the opera is on a spectacular scale.
The staging is by Laurent Pelly and designer Chantal Thomas, the brilliant duo responsible for acclaimed productions including La Fille du régiment and L'elisir d'amore, so expect wit and charm as well as spectacular effects.
3) This opera is a delight for those who love dramatic as well as lyric voices.
The Royal Opera's world-class cast includes North American stars Jennifer Rowley, Bryan Hymel (most recently in Les Troyens), John Relyea and Russian soprano Marina Poplavskaya, all singers who possess the virtuosity, stamina and dramatic flair necessary for this opera. There is also plenty of work for a huge chorus, who will appear as medieval Sicilians, chanting monks and more.
4) It's a rare chance to enjoy a specially choreographed ballet during an opera
Immortalized in a painting by Degas, the erotic ballet for ghostly nuns is choreographed for this production by talented young French choreographer Lionel Hoche.
5) Meyerbeer's music was phenomenally successful in 19th-century Europe and it's time to rediscover this underrated composer.
He brings out the myriad colours in a big orchestra; his vocal lines demand not only power and volume but also vocal flexibility and a delicatesse that is an essential part of the French style. Even in this grandiose supernatural tale, there is a human dimension that promises to be very moving.
Are you a fan of Meyerbeer's opera? Have you seen it staged elsewhere? Let us know your thoughts.
The Royal Opera's production of Robert le diable will be performed on the main stage from 6-21 December 2012.