Turandot
17 September 2013
Recorded
The Royal Opera's new Season opens in style with Andrei Serban's spectacular production of Puccini's exotic final opera.
Cast sheet downloads
Cast sheets are available as PDFs.
Performers
Princess Turandot
Lise Lindstrom
Emperor Altoum
Alasdair Elliott
Chorus
Royal Opera Chorus
Orchestra
Orchestra of the Royal Opera House
Credits
Lighting design
F. Mitchell Dana
Duration
3 hours 5 minutes (including two intervals)
Background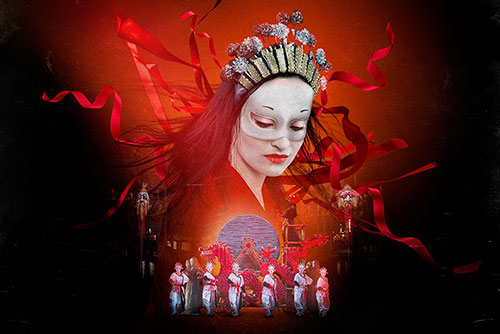 Videos, photos, news, features, links, shop and more
Andrei Serban's staging of Puccini's final opera is a glorious pageant of rich colour, dance and drama.