Giselle Digital Programme
A digital programme containing specially selected films, articles and exclusives to bring you closer to the production.
Already purchased this? Sign in below to access your digital programme.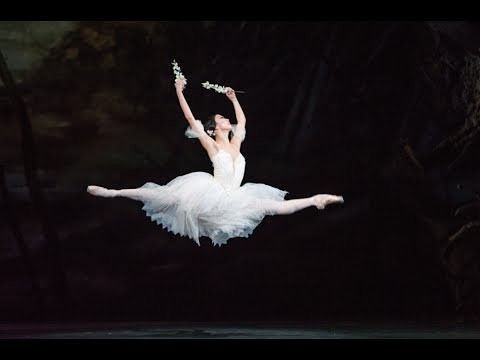 Watch: the trailer
The greatest of all Romantic ballets, Peter Wright's production of Marius Petipa's classic is a tale of betrayal, the supernatural and love that transcends death.
Synopsis
A full synopsis of The Royal Ballet's production of Giselle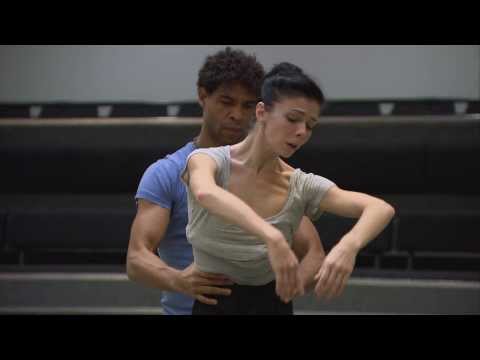 Watch: Rehearsing Giselle with Peter Wright
Producer Peter Wright and Principal dancers Natalia Osipova and Carlos Acosta discuss rehearsing the quintessential Romantic ballet.
An Interview with Peter Wright
For this Season's revival of the Royal Ballet classic Giselle, Mark Monahan asks choreographer Peter Wright about the creation of his production.
The Music of Giselle
Explore Adolphe Adam's music, with extracts from a recording of the score
Biographies
Production team, Conductor and Principal dancers for this Season's performances
Information
Performances, screenings, timings and Royal Ballet staff
The Drama of Mime in Giselle
How the ballet uses gesture and mime to tell a compelling story
Watch: Giselle in Rehearsal
Exclusive film of Carlos Acosta in rehearsal for his role as Albrecht, and images of him in the studio with Natalia Osipova for this revival of Giselle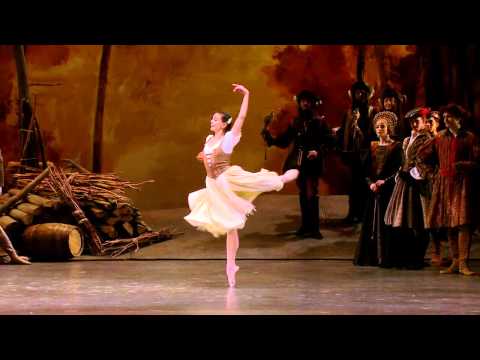 Giselle available on DVD and Blu-ray
Natalia Osipova makes her debut as a Principal with The Royal Ballet in one of the most demanding dramatic roles in the repertory
Introduction to the ballet
Available from 8 March 2016
A quick guide to the quintessential Romantic ballet.
Romantic inspirtations
Available from 8 March 2016
The Choreography and the prima ballerina
Available from 8 March 2016
How Giselle became the perfect technical vehicle for the ballerina and formed the foundation of all the popular traits that have since become synonymous with classical ballet.