Meet the Young Artists Week: Performance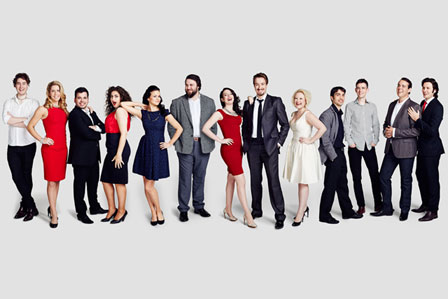 Meet the next generation of opera stars in this fully staged double-bill of Mozart's Bastien und Bastienne and Rimsky-Korsakov's Mozart and Salieri.
Background
The Jette Parker Young Artists open their annual autumn showcase with Mozart's delightful Singspiel Bastien und Bastienne, written when the composer was just 12. It is followed by Rimsky-Korsakov's Mozart and Salieri, which tells a dramatic story of jealousy and murder. It is based on the Pushkin verse drama that also inspired the film Amadeus.
Southbank Sinfonia accompany a staging by Young Artist Pedro Ribeiro, providing a powerful showcase for the talents of the Jette Parker Young Artists. This performance forms part of a week of events that also includes free song recitals and the popular Saturday Juke Box, where the lunchtime audience choose repertory for the evening concert.
Thanks to
Generously supported by
Oak Foundation
How to support the Royal Opera House
Running time
The performance lasts about 1 hour 25 minutes | Including 1 interval
Language
Sung in German and Russian
Credits
| | |
| --- | --- |
| Director | Pedro Ribeiro |
| Designer | Simon Bejer |
| Lighting Designer | Warren Letton |