Insights: Tosca Sing-along
8 July 2013
|
Thameside Theatre (Grays)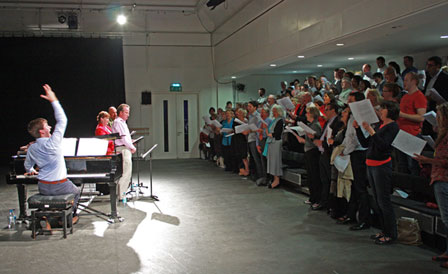 Join the Royal Opera Chorus as they introduce Puccini's gripping tale of love, murder and revenge. Feel free to sing along!
When to see it
Booking for 8 July 2013 - 8 July 2013 opens
Background
Royal Opera House Insights return once again to The Thameside Theatre, Grays in Essex for a unique evening exploring Puccini's Tosca. Hear an informative introduction to the story of Tosca and have fun flexing your vocal chords. You'll get to sing some of the musical highlights with the help of members of the professional singers and under the leadership of a member of the Royal Opera Music Staff. No previous singing experience necessary.
Thanks to
Generously supported by
The Paul Hamlyn Education Fund