Chroma
9 November - 23 November 2013
|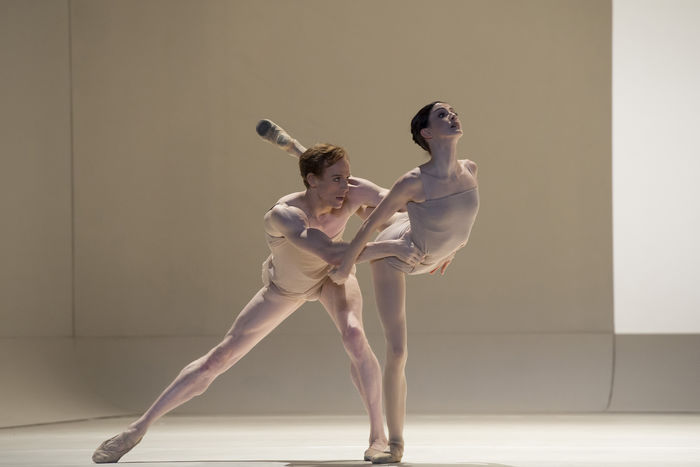 Wayne McGregor's breathtaking choreography is paired with explosive music from Joby Talbot and The White Stripes in this modern ballet classic.
When to see it
Part of a mixed Programme, These works are performed together
One hundred years of visionary ballet – from Stravinsky's 20th-century masterpiece to innovative choreography by Wayne McGregor and David Dawson.
Booking for 9 November 2013 - 23 November 2013 opens
Background
Wayne McGregor's Chroma explores the drama of the human body and its ability to communicate extremes of thought and emotion. The score, drawn from original music by Joby Talbot and his arrangements of music by American rock band The White Stripes, is combined with stark, minimalist designs by architect John Pawson. Against this backdrop is set the inventive and energy-driven choreography of McGregor. Chroma had its premiere in 2006 at the Royal Opera House and in 2007 received an Olivier Award for Best New Dance Production.
Thanks to
Generously supported by
The Friends of Covent Garden
Credits
| | |
| --- | --- |
| Choreography | Wayne McGregor |
| Composer | Joby Talbot |
| Composer | Jack White III |
| Set Designer | John Pawson |
| Costume Designer | Moritz Junge |
| Lighting Designer | Lucy Carter |