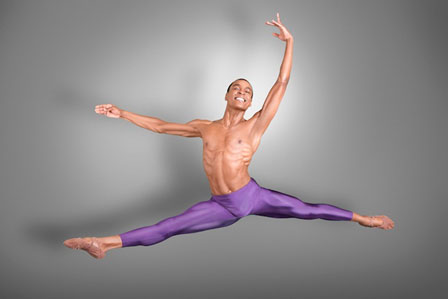 Associate company Ballet Black returns to the Linbury Studio Theatre with a dazzling programme of four world premieres.
Introduction
New work by rising choreographers: EGAL (Robert Binet), Dopamine (you make my levels go silly) (Ludovic Ondiviela), The One Played Twice (Javier de Frutos) and War Letters (Christopher Marney).
Background
Cassa Pancho's award-winning company Ballet Black highlights and celebrates the talents of black and Asian dancers from around the world. The company has garnered huge success and a substantial following since it was founded in 2001. Recent accolades include a Critics' Circle National Dance Award for Best Independent Company in 2012. In 2011, Ballet Black became an associate company of the Royal Opera House.
For their eighth season at the Linbury Studio Theatre, the company presents new work by Ludovic Ondiviela, First Artist of The Royal Ballet; Robert Binet, who has created work on the National Ballet of Canada and The Royal Ballet; and groundbreaking dance maker Javier de Frutos. British choreographer Christopher Marney has created Ballet Black's newest narrative ballet War Letters – an episodic exploration of relationships during World War II. The loneliness of women left behind and a soldier's turmoil are set against the thrill of London dance halls and the resilience of those who lived through the Blitz.
Running time
About 1 hour 40 minutes | Including one interval