Biography
Zenaida Yanowsky is a Principal of The Royal Ballet. She joined the Company as a First Artist in 1994 and was promoted to Soloist in 1996, First Soloist in 1999 and Principal in 2001.
Yanowsky was born in Lyon and raised in Spain. She trained with Anatol Yanowsky and Carmen Robles. After winning a silver medal at Varna in 1991 she joined Paris Opera Ballet. Further awards included gold medals at the 1993 European Young Dancers Competition and the 1994 Jackson International Ballet Competition. She has performed leading roles in the classical, dramatic and contemporary repertories, and has created roles for and worked with choreographers including Mark Baldwin, Kim Brandstrup, Christopher Bruce, Siobhan Davies, Nacho Duato, Mats Ek, Flemming Flindt, William Forsythe, Javier De Frutos, Jiří Kylián, Cathy Marston, Ashley Page, Alexei Ratmansky, Liam Scarlett, Glen Tetley, Twyla Tharp, Will Tuckett and Christopher Wheeldon (including Mother/Queen of Hearts (Alice's Adventures in Wonderland) and Paulina (The Winter's Tale for The Royal Ballet).
Yanowsky features in the short dance films Duet and The Sandman (Channel 4) and Riot at the Rite (BBC). She has collaborated with Tuckett to create work for the Whitechapel Gallery and Tate Modern. Her many awards include Outstanding Female Performance (Classical) at the 2016 National Dance Awards for Elizabeth.
Videos
News and features
11 April 2017
Graceful Tchaikovsky, vivacious Stravinsky, angular minimalist music - or something else? We explore what makes the best music for ballet and beyond.
6 February 2017
Winners include Francesca Hayward, Reece Clarke and Zenaida Yanowsky.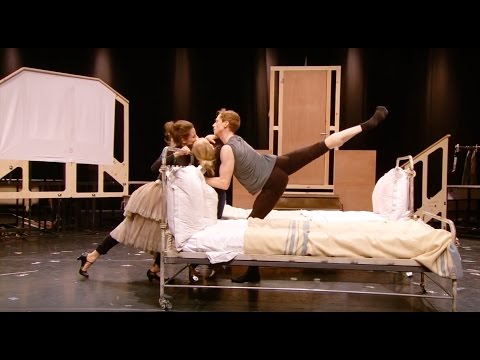 11 January 2017
Get an exclusive glimpse into choreographer Javier De Frutos's new production of Philip Glass's dance-opera.
Photos