Biography
Korean dancer Yuhui Choe is a First Soloist of The Royal Ballet. She was a Prix de Lausanne Apprentice with The Royal Ballet in 2002 and joined the Company as an Artist in 2003, promoted to First Artist in 2006 and First Soloist in 2008. Her repertory with the Company includes Cinderella, Olga, Alice, Princess Aurora (The Sleeping Beauty), Nikiya and Gamzatti (La Bayadère), Sugar Plum Fairy (The Nutcracker), Swanhilda (Coppélia), Lise (La Fille mal gardée), Young Girl (The Two Pigeons), Lescaut's Mistress (Manon), Pupil (The Lesson), Polyhymnia (Apollo) and roles in Woolf Works, Scènes de ballet, Rhapsody, Requiem, Symphonic Variations, Concerto,'Emeralds' and 'Rubies' (Jewels), Chroma, Symphony in C, Song of the Earth, Woolf Works, Within the Golden Hour and Carbon Life.
Choe was born in Fukuoka and began dancing aged five. Aged 14 she moved to Paris to train with Daini Kudo and after winning silver in the 2000 Paris International Dance Competition began training with Dominique Khalfouni. In 2002 she won first prize and the contemporary dance prize at the Prix de Lausanne and went on to join The Royal Ballet as an apprentice. Her first major solo role with the Company was Princess Florine (Natalia Makarova's The Sleeping Beauty) in 2004, and her first role as First Soloist was Nikiya. She has gone on to dance many of the Principal roles.
Choe often works with Jonathan Watkins and created roles in his As One and 'Diana and Actaeon' (Metamorphosis: Titian 2012, in collaboration with Will Tuckett and Liam Scarlett). She has also created roles in Infra, Limen, 'Fire' (Homage to The Queen) and DGV: Danse à grande vitesse on the main stage and in The Human Edge in the Linbury Studio Theatre, among others. Her awards include Best Female Artist (Classical) at the 2008 Critics' Circle National Dance Award, and in 2016 she was nominated for the Asian Women of Achievement Awards (Arts and Culture).
News and features
22 November 2016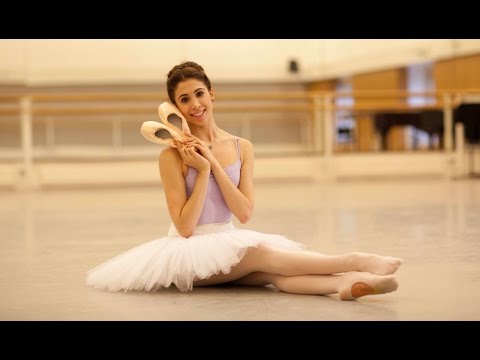 Sewing, cutting, customizing and rehearsing: a lengthy process of preparation keeps our dancers on their toes.
29 June 2016
Children in Kumamoto, many of whom have been unable to attend school recently, attended a workshop focused around Giselle.
2 October 2015
Five hours of rehearsals, interviews and behind the scenes insights from The Royal Ballet.
Photos