Biography
Bulgarian violinist and conductor Vasko Vassilev is Concert Master of the Orchestra of the Royal Opera House. He joined the Orchestra as Concert Master in 1993, the first person to hold the position.
Vassilev was born in Sofia and first began studying the violin aged five. He trained at the Moscow Conservatory, the Guildhall School of Music and Drama and the Royal College of Music. He was appointed super soloist at the Lyon Opera House aged 21 and appointed Concert Master at the Royal Opera house aged 23. In 2005 he made his British conducting debut at the Royal Albert Hall, and was appointed Creative Producer of the Royal Opera House. He is Artistic Director of Trittico, for which he produces and performs both traditional and contemporary repertory with numerous artists, groups and orchestras. He is also Artistic Director of the Soloists of Covent Garden, London Chamber Orchestra and Laureate, an orchestra he founded made up exclusively of international prize-winners.
Vassilev's wide discography includes, with Laureate, Total Immersion and Virtuoso Vivaldi; with Covent Garden Soloists, Schubert's 'Trout' Quintet and Andersen's Fairytales; with Vanessa Mae The Original Four Seasons; and Voodoo Violin and Viva Vivaldi.
News and features
22 October 2015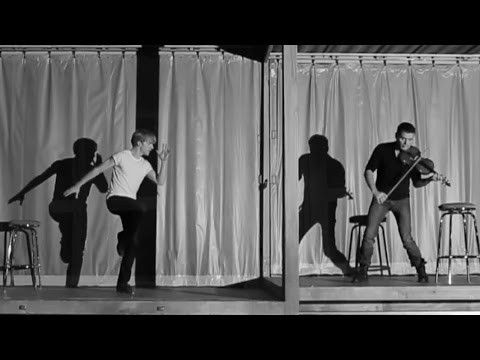 The Royal Ballet Principal performs a memorable tap dance solo to an accompaniment by the Concert Master of the ROH Orchestra.
26 January 2015
Evening of world class dance to honour the life of Ann Maguire and celebrate her legacy.
Photos