Biography
American choreographer Twyla Tharp made her Royal Ballet debut in 1995 with Mr Worldly Wise. Her ballet Push Comes to Shove was added to The Royal Ballet's repertory in 1997. Further performances of her work at the Royal Opera House include Known by Heart, performed by American Ballet Theatre in 1999. In the 2017/18 Season she creates a new work for The Royal Ballet, The Illustrated 'Farewell', expanding on her 1973 ballet As Time Goes By.
Since graduating from Barnard College in 1963, Tharp has choreographed more than one hundred and sixty works: 129 dances, 12 television specials, five Hollywood movies, four full-length ballets, four Broadway shows and two figure skating routines. She has also written three books. She has received one Tony Award, two Emmy Awards, 19 honorary doctorates, the Vietnam Veterans of America President's Award, the 2004 National Medal of the Arts, the 2008 Jerome Robbins Prize and a 2008 Kennedy Center Honor. Her many grants include the John D. and Catherine T. MacArthur Fellowship.
She is a member of the American Academy of Arts and Sciences and an Honorary Member of the American Academy of Arts and Letters. In addition to choreographing for her own company Twyla Tharp Dance, she has created dances for companies worldwide, where her works continue to be performed.
Videos
News and features
26 October 2017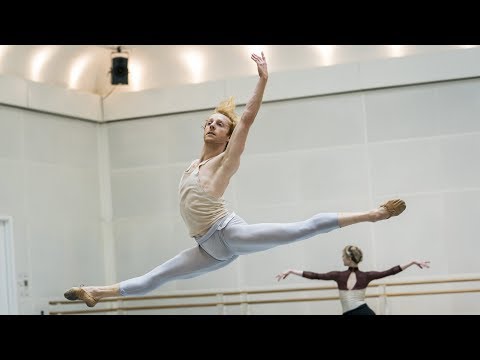 Join The Royal Ballet as they prepare for opening night.
Photos