Biography
Australian dancer Steven McRae is a Principal of The Royal Ballet. He joined The Royal Ballet School on a Prix de Lausanne scholarship in 2003. He graduated into The Royal Ballet in 2004 and was promoted to First Artist in 2005, Soloist in 2006, First Soloist in 2008 and Principal in 2009.
McRae was born in Sydney and trained with Hilary Kaplan and at The Royal Ballet School. He won the 2002 Adeline Genée Gold Medal and the 2003 Prix de Lausanne. His roles with The Royal Ballet include all the classical repertory and leading roles in works by choreographers including Frederick Ashton, George Balanchine, David Bintley, William Forsythe, Kenneth MacMillan, Alastair Marriott, Wayne McGregor, Liam Scarlett and Christopher Wheeldon. His role creations include Magician/Mad Hatter (Alice's Adventures in Wonderland), Jack (Sweet Violets), Sandman (Hansel and Gretel), Florizel (The Winter's Tale), Emble (The Age of Anxiety), Creature (Frankenstein) and roles in Three Songs – Two Voices, Children of Adam, Chroma, Acis and Galatea (Royal Opera), 24 Preludes, The Human Seasons, Tetractys, Connectome, Woolf Works, Multiverse, Illustrated 'Farewell' and Yugen.
McRae has performed as a guest artist with companies including American Ballet Theatre, National Ballet of Canada, Australian Ballet, Tokyo Ballet and at numerous international galas. His awards include the 2006 Emerging Male Artist (Classical) and the 2011 Best Male Dancer awards at the Critics' Circle National Dance Awards. In 2014 he was named Young Australian Achiever in the UK by the Australia Day Foundation.
News and features
4 January 2018
Principal casting has been changed for performances on 5 and 20 January, and 5 February.
8 December 2017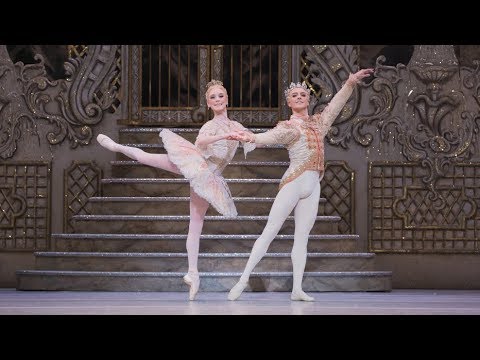 Former Royal Ballet Principal Lesley Collier has been coaching Sarah Lamb and Steven McRae through the ballet's showcase duet.
11 April 2017
A selection of audience responses to The Royal Ballet's performance of 'Emeralds', 'Rubies' and 'Diamonds', relayed to cinemas across the world.
Photos