Biography
American composer Steve Reich is acknowledged as one of the most significant composers of the late 20th and early 21st centuries. In the 2016/17 he created his first commission for The Royal Ballet with a new work, Runner, for Wayne McGregor's Multiverse.
Reich was born in New York and grew up there and in California. He studied philosophy at Cornell University before turning to composition, training privately and at the Juilliard School and Mills College. After It's Gonna Rain in 1965 Reich's fame as a composer quickly grew, with other important works including Piano Phase, Violin Phase, Drumming, Clapping Music, Music for 18 Musicians, The Desert Music and Electric Counterpoint. The ground-breaking Different Trains in 1988 was followed by two highly acclaimed collaborations with video-maker Beryl Korot, The Cave and Three Tales. Later works have included Double Sextet (winner of the Pulitzer Prize), Daniel Variations, Radio Rewrite (inspired by songs by Radiohead), 2x5 and Quartet. Reich regularly composes for his own ensemble Steve Reich and Musicians, founded in 1966, but his music has also been performed by many of the major international orchestras and ensembles, and extends far beyond the world of classical music.
Reich's music often makes use of repeated patterns that shift in relation to each other, to dazzling effect. This, and his use of recorded speech as a melodic source, are arguably his most influential innovations. His own inspirations have included Balinese and Ghanaian music, jazz and Hebraic cantillation, while his works have often looked beyond music to explore major world events.
News and features
7 February 2017
The disparate music grouped together as 'minimalism' has inspired numerous dance works, and is more diverse than might initially be imagined.
9 November 2016
The great American composer speaks about his score for Wayne McGregor's ballet Multiverse.
14 October 2016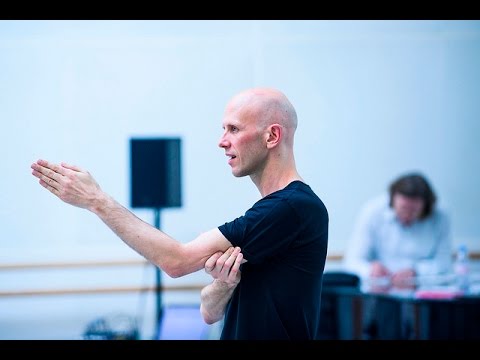 Watch the choreographer offer an exclusive glimpse of his new ballet, set to an original score by Steve Reich.
Photos