Biography
English dancer Solomon Golding is a former Artist of The Royal Ballet. He trained at The Royal Ballet School and joined the Company in 2013, leaving in 2017 to take up a position with San Francisco Ballet.
Golding was born in London of Anglo-Carribean descent. He began dancing at the age of ten with his sister, later entering The Royal Ballet School, White Lodge. In 2010 he was a finalist of Young British Dancer of the Year and won second prize in the 2010 Lynn Seymour Award for Expressive Dance. He graduated in 2012 into Hong Kong Ballet, joining The Royal Ballet the following year. His Royal Ballet roles included Puss-in-Boots (The Sleeping Beauty), pas de six (Giselle) and roles in Connectome and Carbon Life. He created roles in Hofesh Shechter's Untouchable and Robert Binet's Void and Fire.
Golding is founding member and honorary patron of the Lantern Dance Theatre School, Ely.
News and features
9 July 2017
The Royal Ballet announces Company promotions and joiners for the 2017/18 Season.
9 February 2017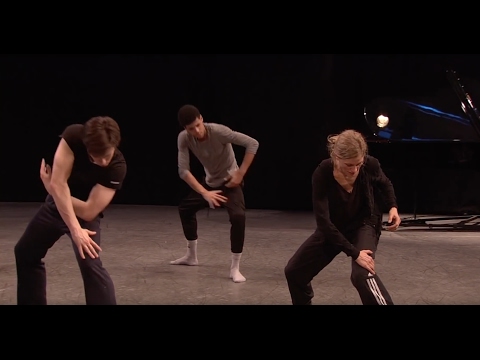 The acclaimed Canadian choreographer offers insights into her debut Royal Ballet production ahead of its world premiere.
13 October 2016
Jacob Jonas photographs The Royal Ballet's Francesca Hayward and Solomon Golding for a #camerasanddancers Instameet.
Photos