Biography
Japanese dancer Ryoichi Hirano becomes a Principal of The Royal Ballet from the start of the 2016/17 Season. He joined the Company as a Prix de Lausanne apprentice in 2001 and became an Artist in 2002, promoted to First Artist in 2007, Soloist in 2008 and First Soloist in 2012. His repertory includes Prince Florimund (The Sleeping Beauty), Espada and Gamache (Don Quixote), Albrecht (Giselle), Tybalt and Paris (Romeo and Juliet), Prince Gremin (Onegin), Polixenes (The Winter's Tale), Jean de Brienne (Raymonda Act III), Colonel 'Bay' Middleton and lead Hungarian Officer (Mayerling), Prince (The Prince of the Pagodas), Witch (Hansel and Gretel), Robert Wood (Sweet Violets), the Creature (Frankenstein), Benno (Swan Lake), Fate (Carmen), Gypsy Girl's Lover (The Two Pigeons) and roles in Song of the Earth, Gloria, Concerto, Chroma, 'Emeralds' (Jewels), Serenade, DGV: Danse à grande vitesse and Aeternum. Role creations include in Wayne McGregor's Infra and Obsidian Tear.
Hirano was born in Osaka, Japan, and trained at the Setsuko Hirano Ballet School. Awards include the 2001 Prix de Lausanne Gold Medal. His other roles with The Royal Ballet have included white couple (Les Patineurs), Soldier (Different Drummer), Human ('Still Life' at the Penguin Café) and roles in Viscera, Concerto, DGV: Danse à grande vitesse, Scènes de ballet, pas de trois (Voluntaries) and Cinderella.
Hirano's elder brother Keiichi was a first soloist with the National Ballet of Canada until his retirement from the company in 2015.
Videos
News and features
10 June 2016
Promotions and joiners have been announced for The Royal Ballet's 2016/17 Season.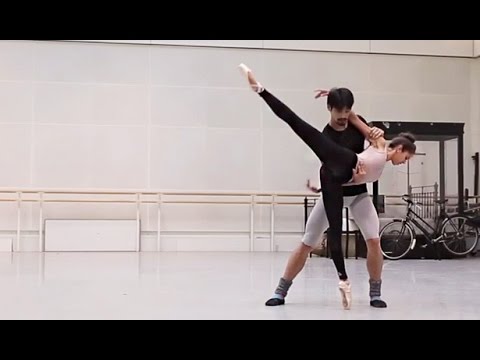 12 October 2015
The Royal Ballet Soloist is relishing performing in Wayne McGregor's fairytale-inspired ballet.
2 October 2015
Five hours of rehearsals, interviews and behind the scenes insights from The Royal Ballet.
Photos