Biography
Stage director and action designer Ran Arthur Braun made his Royal Opera debut in 2012 as movement director for Miss Fortune, directed by Chen Shi-Zheng, and returned in 2015 as fight and flight director for Welsh National Opera's production of Peter Pan, directed by Keith Warner. He returned in the 2016/17 Season as fight director for Otello, directed by Warner.
Braun initially trained as a pianist and singer at the Jerusalem Academy of Music and Drama before studying stage direction at La Monnaie Opera Studio, Brussels. Since 2004 he has worked as a movement, aerial and fight director for leading European opera houses and festivals on more than a hundred productions. He is a member of the creative team behind Grosshopper: Aerial Stunt Combat System, was a jury member for the 2008 Artistic Fencing World Championships and was co-producer and co-director of the documentary Bartitsu – The Lost Martial Art of Sherlock Holmes. In 2007 he published his first book, La scherma scenica.
Credits as a director and designer include Trans-Maghreb (Bregenz Festival), Cyberiada (Poznan Opera), L'Enfant et les sortilèges and Le Rossignol (Teatr Wielki), La bohème (Estonian National Opera), Two Heads and a Girl (Settimana Musicale Senese Festival, world premiere), Faust (Opera North) and The Creation (Birgitta Festival). His awards include Polish Theatre Awards in 2013 and 2014.
News and features
21 May 2015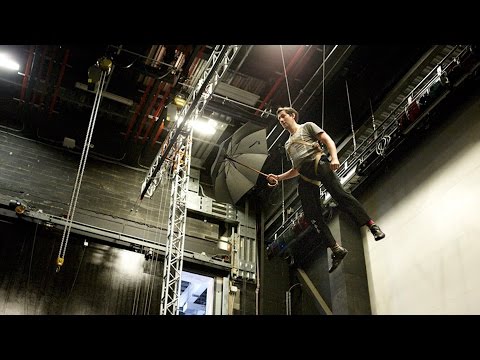 Welsh National Opera have been perfecting their 'Spiderman' and 'Matrix Walk' moves ahead of Peter Pan's London performances this summer.
Photos