Biography
Peter Farmer (1941–2017) was a leading figure in British theatre design. His many designs for The Royal Ballet included Giselle (1971), Winter Dreams (1991), Homage to The Queen (2006 revival) and The Sleeping Beauty (1973). In 2006 he realized designs for Monica Mason and Christopher Newton's 2006 staging of the Company's 1946 production of The Sleeping Beauty, following original designs by Oliver Messel.
Farmer was born in Luton. He designed for theatre and ballet from the 1960s, on productions including The Dream (Sadler's Wells Ballet), Cinderella (London Festival Ballet), Swan Lake (English National Ballet), The Tales of Hoffmann (Scottish Ballet), The Nutcracker (Rome), Anna Karenina (Australian Ballet), La Sylphide (London City Ballet), Manon (Mariinsky Ballet) and Theme and Variations, The Dream and Coppélia (Birmingham Royal Ballet).
Farmer's work as a painter has been exhibited in galleries including, in London, Redfern Gallery, Mercury Gallery, Wright Hepburn Gallery and Lisson Gallery, the Meredith Long Galleries in Houston and the Royal Festival Hall.
News and features
3 January 2017
The designer worked extensively with The Royal Ballet throughout his career.
28 December 2016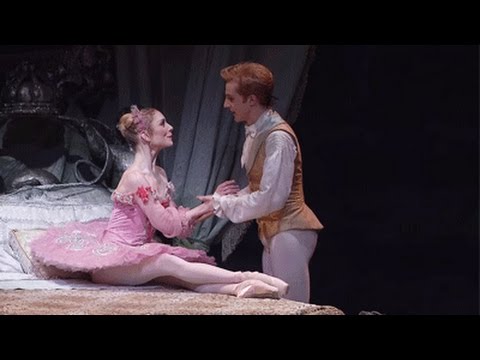 This wonderful classical ballet has a special place in The Royal Ballet's history, marking a new beginning for the Company in more ways than one.