Biography
English dancer Paul Kay is a Soloist of The Royal Ballet. He trained at The Royal Ballet School and graduated into the Company in 2003, promoted to First Artist in 2005 and Soloist in 2008.
Kay was born in Oxford and trained with Gaynor Walters in Devon before entering The Royal Ballet School, White Lodge. In his graduation year he danced the Flower Festival at Genzano pas de deux. Kay's repertory with the Company includes Hans-Peter/Nutcracker (The Nutcracker), Magician/The Mad Hatter (Alice's Adventures in Wonderland), Bronze Idol (La Bayadère), Kolia (A Month in the Country), Squirrel Nutkin (The Tales of Beatrix Potter), Blue Boy (Les Patineurs), George Robertson Sinclair (Enigma Variations), Puck (The Dream), Alain (La Fille mal gardée), Gypsy Boy (The Two Pigeons), Bratfisch (Mayerling), Jester (Cinderella) and in Ceremony of Innocence, Judas Tree, Manon, Napoli divertissements, Chroma, Carbon Life and Aeternum.
Kay has created roles in Wayne McGregor's Qualia, Infra, Acis and Galatea, Raven Girl, Tetractys, Woolf Works, Yugen, Acis and Galatea (Royal Opera), Obsidian Tear, Multiverse and The Dante Project, Christopher Wheeldon's DGV: Danse à grande vitesse and Kim Brandstrup's Rushes – Fragments of a Lost Story.
News and features
14 October 2016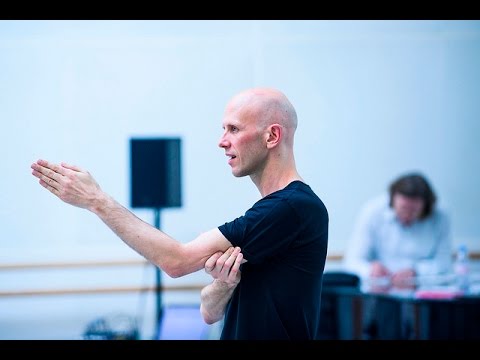 Watch the choreographer offer an exclusive glimpse of his new ballet, set to an original score by Steve Reich.
1 June 2014
What did you think of The Royal Ballet's Mixed programme featuring works by Ashton, Marriott and Robbins?
12 November 2012
Dancers and choreographers nominated in annual awards.
Photos