Biography
English dancer Nicol Edmonds is a First Artist of The Royal Ballet. He joined the Company in 2012 from Finnish National Ballet, and was promoted to First Artist in 2014.
Edmonds was born in South Devon and trained at the Elmhurst School for Dance. He graduated into Finnish National Ballet in 2010, where his repertory included Benvolio (Romeo and Juliet) and the title role in The Nutcracker.
Edmond's repertory with the Company has included Paris (Romeo and Juliet), second movement (Symphony in C), Mouse King and Escort to the Rose Fairy (The Nutcracker) and roles in Scènes de ballet, 'Emeralds' (Jewels), Connectome, Swan Lake, La Bayadère, Raven Girl, The Firebird and Aeternum. He created a role in McGregor's Tetractys – The Art of Fugue.
Videos
News and features
26 August 2014
A number of Royal Ballet dancers are performing extracts from iconic dance works.
3 July 2014
Details of Company changes for the upcoming Season have been announced.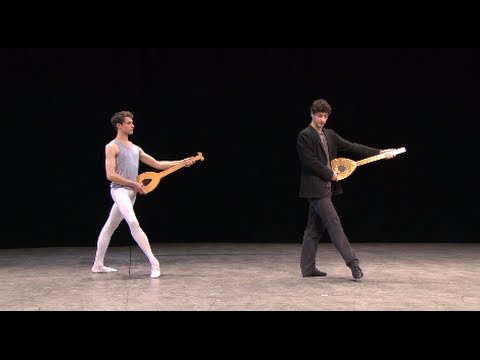 6 May 2014
See Jonathan Cope rehearsing Nicol Edmonds as Apollo in this exclusive Insights event footage.
Photos