Biography
Monica Mason is former Director of The Royal Ballet, a position she held 2002–12. She trained at The Royal Ballet School and entered the Company aged 16, becoming the Company's youngest member. Mason was appointed Répétiteur to Kenneth MacMillan in 1980, Principal Répétiteur to The Royal Ballet in 1984, Assistant Director in 1991 and Director in December 2002. To celebrate the 75th anniversary of The Royal Ballet in 2006 she and Christopher Newton revived the Company's iconic 1946 staging of The Sleeping Beauty.
Mason was born in Johannesburg in 1941. She came to England aged 14 to train at the Nesta Brooking School of Ballet and The Royal Ballet School, and joined the Company in 1958. In 1962 she was selected by MacMillan from the corps de ballet to create the demanding role of the Chosen Maiden (The Rite of Spring). She went on to create several major roles for MacMillan, including Lescaut's Mistress (Manon), Calliope Rag (Elite Syncopations), Summer (The Four Seasons) and the Midwife (Rituals). She became a Principal in 1968, dancing repertory that included classical and dramatic roles. She was also a highly praised interpreter of the lead female role in MacMillan's Song of the Earth.
In 2002 Mason was awarded an OBE and in 2008 was created a Dame Commander for her services to dance. In 2014 she became Chairman of The Royal Ballet Benevolent Fund. She has been appointed a Patron of Encore Dance at Tring School of Performing Arts and a Vice-President of The Royal Academy of Dance in 2019.
News and features
12 May 2017
MacMillan's potent dramatic ballet places great demands on its cast and requires careful planning – but the results are electrifying.
13 March 2017
Cast and the creatives behind the fairy-tale, including Former Director of The Royal Ballet Monica Mason, reveal what it takes to perform the classic ballet.
2 March 2017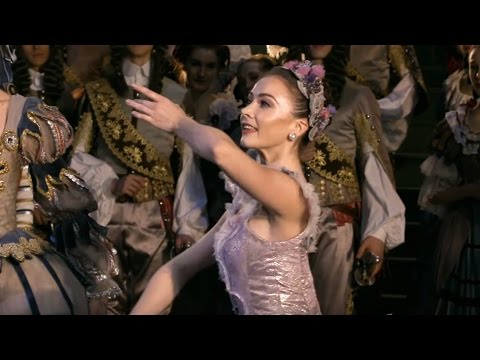 Former Director of The Royal Ballet Monica Mason and First Soloist Claire Calvert explore one of classical dance's most charming roles with Darcey Bussell.
Photos