Biography
English dancer Matthew Ball is a First Artist of The Royal Ballet. He trained at The Royal Ballet School and joined the Company in 2013, promoted to First Artist in 2015.
Ball trained entered The Royal Ballet School, White Lodge, and continued to graduate through the School. Roles while at the School included Fritz (The Nutcracker) with the Company. He was twice a finalist at Young British Dancer of the Year in 2010 and 2011, in 2011 going on to win third prize. He was a semi-finalist at the Adeline Genée Competition in 2010. Other awards include at the School's 2011 Lynn Seymour Competition and 2009 Kenneth MacMillan Senior Choreographic Competition. On graduation he received the Gailene Stock and Gary Norman Award for Excellence. Performances while at the School included in John Neumeier's Yondering and Alastair Marriott's Simple Symphony in the School's annual matinee.
Ball graduated into the Company in 2013. His roles since have included Lensky (Onegin) and in Scènes de ballet and The Age of Anxiety. He has created roles in Connectome, Untouchable and Woolf Works.
Videos
News and features
29 June 2015
Details of Company changes for the upcoming Season have been announced.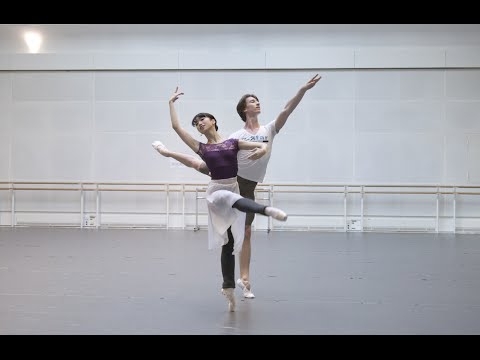 5 February 2015
The Royal Ballet dancers discuss the contrasting character of Lensky and the technicality of the role in John Cranko's Onegin.
28 August 2014
Dance has long been inspired by myths and folk tales, with Deloitte Ignite offering extracts of classics and new works on one bill.
Photos