Biography
Royal Ballet Prima Ballerina Assoluta Margot Fonteyn (1919–91) was an iconic figure in British ballet. With Ninette de Valois and Frederick Ashton she was instrumental in shaping the Company, and was particularly renowned for her performances in the classics and as a muse for Ashton. Her dance partnership with Rudolf Nureyev towards the end of her career won them both worldwide fame.
Fonteyn was born Margaret Hookham in Reigate. She started ballet lessons aged four in Ealing. In 1928 her family moved to China, where she studied in Shanghai under George Goncharov. She returned to England in 1933 to study under Serfina Astafieva and in 1934 joined Sadler's Wells School. While a student she made her debut with Vic-Wells Ballet and made her solo debut that year as Young Tregennis (De Valois' The Haunted Ballroom). When Alicia Markova left the Company in 1935 Fonteyn took over many of her roles and went on to develop a great partnership with Robert Helpmann in the classical ballets. She was reaching the end of her career when she first performed with Nureyev in Giselle in February 1962. Through Nureyev Fonteyn discovered new resources, and their partnership became one of the most famed in ballet's history.
Fonteyn's dancing was distinguished by its perfect line and exquisite lyricism, qualities evident in the roles created on her by Ashton. These include Ondine, Cinderella, Chloë, Marguerite and roles in Symphonic Variations and Homage to The Queen.
News and features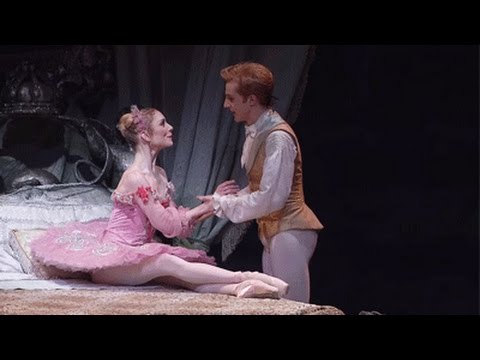 28 December 2016
This wonderful classical ballet has a special place in The Royal Ballet's history, marking a new beginning for the Company in more ways than one.
30 November 2016
A new feature-length documentary captures the backstage preparations for the return of The Royal Ballet's iconic Christmas production.
31 October 2016
October 2016 marks 60 years since Sadler's Wells Ballet became The Royal Ballet – a change which was hotly debated in the press at the time.
Photos