Biography
Portuguese dancer Marcelino Sambé is a Soloist of The Royal Ballet. He trained at The Royal Ballet Upper School and graduated into the Company during the 2012/13 Season, promoted to First Artist in 2014 and Soloist in 2015.
Sambé was born in Lisbon and studied at the National Conservatory of Lisbon before joining The Royal Ballet Upper School. Performances at the School included in John Neumeier's Yondering and Alastair Marriott's Simple Symphony at the School's annual matinee, and a summer gala in Venice in 2012. His repertory with the Company includes Hans-Peter/Nutcracker (The Nutcracker), Mercutio (Romeo and Juliet), Beggar Chief (Manon), Bluebird (The Sleeping Beauty), pas de trois (Swan Lake), pas de six (Giselle), Footman/Frog (Alice's Adventures in Wonderland), Gypsy Boy (The Two Pigeons) and roles in Aeternum, Requiem, Onegin, La Valse, The Firebird and Aeternum. He has created roles in Kim Brandstrup's Ceremony of Innocence, Marriott's Connectome, Hofesh Shechter's Untouchable and Wayne McGregor's Woolf Works.
Sambé is a keen choreographer and was selected as one of the UK's emerging choreographers by Youth Dance England in 2012. His M' cã cré sabi won second prize at the 2011 Ursula Morton Choreographic Awards and was performed in the School's annual matinee that year. Works include Preparations for the Last TV Fake and The Chosen Victim for The Royal Ballet's Draft Works. Sambé's dance awards include a silver medal at the Moscow International Ballet Competition in 2008, first prize at the Youth American Grand Prix in 2009 and a gold medal and special award at the USA International Ballet Competition in 2010.
Videos
News and features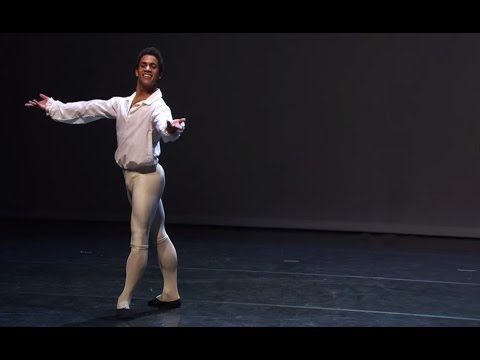 12 August 2015
Royal Ballet Soloist Marcelino Sambé performs a selection of terre-à-terre steps as part of a Ballet Evolved Insights session.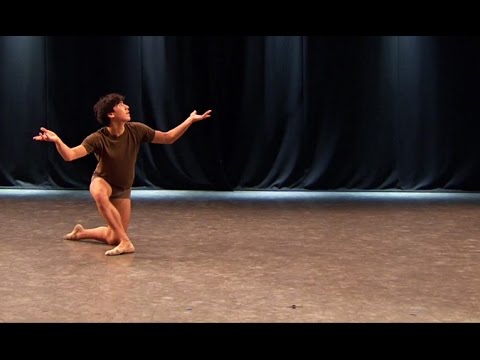 17 July 2015
Marcelino Sambé and Luca Acri rehearsed the role of Puck earlier this summer with Guest Principal Ballet Master Christopher Carr.
29 June 2015
Details of Company changes for the upcoming Season have been announced.
Photos