Biography
Mara Galeazzi joined The Royal Ballet as an Artist in 1992 aged 18. She was promoted to First Artist in 1995, Soloist in 1998 and Principal in 2003. In February 2013 she announced her decision to retire at the end of the 2012/13 Season to move to Oman to join her husband (formerly a stage technician at the Royal Opera House and now Deputy Stage Manager at the Muscat Royal Opera House) and to pursue other projects.
Galeazzi was born in Brescia, Italy, and trained at the school of La Scala, Milan, from the age of ten. She was awarded a Cavaliere del Lavoro medal in 2009 and the Positano Prize in 2008. Signature roles with The Royal Ballet included Juliet, the Firebird, Giselle, Gamzatti (La Bayadère) and Mary Vetsera (Mayerling) – the role in which she made her last appearance at Covent Garden opposite Edward Watson's Crown Prince Rudolf. The performance on 13 June 2013 was projected live on BP Big Screens and seen by 6,000 people across the UK.
Galeazzi is devoted to charitable work and in 2007 founded Dancing for the Children, a charity that raises funds for charities in South Africa and Kenya that fight the spread of diseases such as AIDS and help under-privileged children explore the joys of dance.
Videos
News and features
5 July 2013
One donor wins a signed pair of Mara Galeazzi's pointe shoes, worn at her final Covent Garden performance.
14 June 2013
A selection of your tweets and picnic pics from the first of this year's outdoor relays, which saw Mara Galeazzi's farewell.
12 June 2013
Send us your best wishes for Mara and make a gift to our Pointe Shoes Appeal for the chance to win a pair of the shoes worn in her final performance.
12 June 2013
Boxes still available for summer productions, including Mara Galeazzi and Leanne Benjamin's final performances.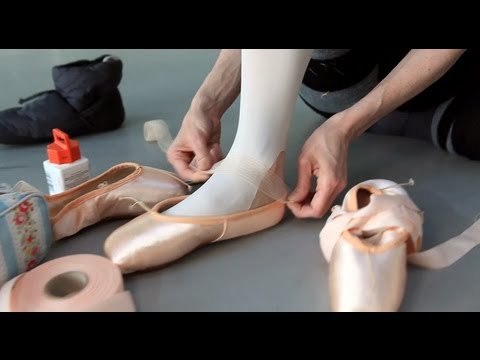 10 June 2013
Mara Galeazzi and Edward Watson give a behind the scenes look at a vital process as part of our Pointe Shoe Appeal
22 April 2013
Dancers offer an insight into a vital aspect of their performance.
Photos