Biography
Italian dancer Mara Galeazzi is a former Principal of The Royal Ballet. She joined The Royal Ballet as an Artist in 1992 aged 18 and was promoted to First Artist in 1995, Soloist in 1998 and Principal in 2003, retiring at the end of the 2012/13 Season. She returned as a Guest Artist in the 2014/15 Season, and returned in the 2016/17 Season to dance in Woolf Works.
Galeazzi was born in Brescia and from the age of ten trained at the school of La Scala, Milan. She was awarded a Cavaliere del Lavoro medal in 2009 and the Positano Prize in 2008. Signature roles with The Royal Ballet included Juliet, Anastasia, Tatiana (Onegin), the Firebird, Giselle and Mary Vetsera (Mayerling), the role in which she made her farewell appearance as a Principal. Since retiring she has returned to The Royal Ballet to create the role of Mother (Ludovic Ondiviela's Cassandra) and to collaborate in Wayne McGregor's Woolf Works. Further dance work since leaving the Company includes founding the dance group M&T in Motion with Australian choreographer Tim Podesta. In 2016 she created her first piece of choreography, Remembrance, performed with Covent Garden Dance Company in Hatch House, Wiltshire.
Galeazzi is devoted to charitable work. In 2007 she founded Dancing for the Children, a charity that raises funds for charities in South Africa and Kenya that fight the spread of diseases such as AIDS and help under-privileged children explore the joys of dance.
News and features
12 May 2017
MacMillan's potent dramatic ballet places great demands on its cast and requires careful planning – but the results are electrifying.
11 January 2017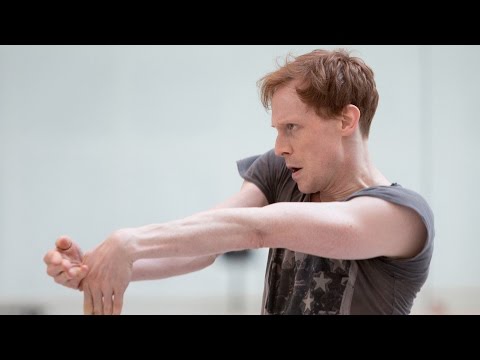 Find out how Wayne McGregor adapted Virginia Woolf's writings for ballet, and get a closer look at the choreography.
14 June 2013
A selection of your tweets and picnic pics from the first of this year's outdoor relays, which saw Mara Galeazzi's farewell.
Photos