Biography
English choreographer Liam Scarlett trained at The Royal Ballet School and danced with The Royal Ballet, retiring as a dancer in the 2012/13 Season to focus on his choreographic career. That year he was appointed The Royal Ballet's first Artist in Residence. His works for The Royal Ballet include Despite, Vayamos al Diablo, Consolations and Liebestraum (nominated for a Critics' Circle Award), Asphodel Meadows (nominated for a South Bank Award and an Olivier Award, and winner of a Critics' Circle National Dance Award), Sweet Violets, 'Diana and Actaeon' in Metamorphosis: Titian 2012, Hansel and Gretel, Jubilee pas de deux (in celebration of HM The Queen's Diamond Jubilee), The Age of Anxiety, Summertime and Frankenstein.
Scarlett was born in Ipswich and trained at the Linda Shipton School of Dancing before joining The Royal Ballet School, White Lodge. While at the School he won both the Kenneth MacMillan and Ursula Moreton Choreographic Awards, and was the first recipient of the De Valois Trust Fund Choreographers' Award. He graduated into The Royal Ballet in 2005, promoted to First Artist in 2008. His repertory as a dancer included Peter Rabbit (Tales of Beatrix Potter), Vicar/The March Hare (Alice's Adventures in Wonderland) and roles in Swan Lake, The Prince of the Pagodas and La Fille mal gardée.
Scarlett's works for other companies include No Man's Land for English National Ballet, Gargoyles and Funérailles for New York City Ballet, With a Chance of Rain for American Ballet Theatre, Viscera and Euphotic for Miami City Ballet, Hummingbird for San Francisco Ballet, Promenade Sentimentale for K-Ballet, Serpent for BalletBoyz: The Talent and Hinterland and Indigo Children for Ballet Black.
Videos
News and features
4 November 2016
The new position for the English choreographer is in addition to his current role as The Royal Ballet's Artist in Residence.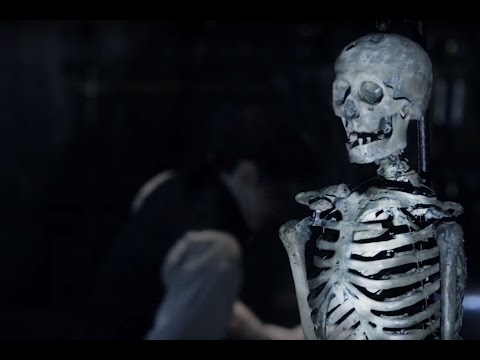 20 May 2016
Designer John Macfarlane gives an up-close look at the ballet's sets which include a full-size anatomy theatre complete with gory prop cadaver.
19 May 2016
The former Royal Ballet Principal joins choreographer Liam Scarlett in rehearsal with Laura Morera.
Posts by Liam Scarlett
4 April 2012
The choreographer on the inspiration for his new short ballet, Sweet Violets.
Photos