Biography
English dancer Lauren Cuthbertson is a Principal of The Royal Ballet. She studied with The Royal Ballet School as a junior associate and at White Lodge and the Upper School, and graduated into the Company in 2002. She was promoted to Soloist in 2003, First Soloist in 2006 and Principal in 2008, becoming the youngest female Principal in the Company.
Cuthbertson was born in Devon and started dancing at the age of three. Her roles with the Company have included Juliet, Manon, Aurora (The Sleeping Beauty), Giselle and Odette/Odile (Swan Lake). Christopher Wheeldon created the title role of his Alice's Adventures in Wonderland on Cuthbertson, describing her 'unique ability to make her dramatic persona on stage natural, honest, fresh and to the point'. Cuthbertson's other role creations include Hermione (Wheeldon's The Winter's Tale) and in Wayne McGregor's Tetractys.
In 2007 Cuthbertson won an Arts and Culture Women of the Future Award. Other awards include silver medal at the Varna International Ballet Competition in 2006 and the 2004 Critics' Circle National Dance Award for Outstanding Female Performance (Classical). Devoted to inspiring the next generation of dancers, she is an active patron of both National Youth Ballet and London Children's Ballet.
Videos
News and features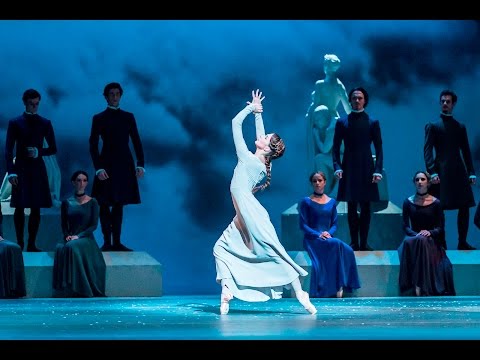 15 April 2016
Shakespeare Day insights event focuses on operas and ballets inspired by the playwright's work, including The Winter's Tale, Romeo and Juliet and Otello.
28 January 2016
Release details will be announced in due course.
29 December 2015
A new exhibition and two new books focus on what it takes to be a ballet dancer.
Photos