Biography
Scottish dancer Laura McCulloch is a Soloist of The Royal Ballet. She trained at The Royal Ballet Upper School and graduated into the Company in 2001, promoted to First Artist in 2005 and Soloist in 2008. In 2013 she completed a course in Ballet Education Practice at the Royal Opera House.
McCulloch was born in Glasgow and trained with Elma Whyte and at The Dance School of Scotland before joining The Royal Ballet Upper School. As a student she danced in performances with Birmingham Royal Ballet (Giselle) and The Royal Ballet (Swan Lake, The Nutcracker and La Fille mal gardée). Since graduating into the Company her repertory has included Mitzi Caspar (Mayerling), Myrtha (Giselle), Lilac Fairy (The Sleeping Beauty), Lady Mary Lygon (Enigma Variations), Rose Fairy and Arabian Dance (The Nutcracker), Helena (The Dream), Courtesan (Manon), Harlot (Romeo and Juliet) and roles in 'Rubies' (Jewels), La Bayadère and Elite Syncopations.
McCulloch has created several roles for the Company, including in Christopher Bruce's Three Songs – Two Voices and Alastair Marriott's Sensorium.
Videos
News and features
6 March 2015
Through all the step-learning and technique finessing, there's one constant – the ever-present and ever-important footwear.
26 January 2015
Evening of world class dance to honour the life of Ann Maguire and celebrate her legacy.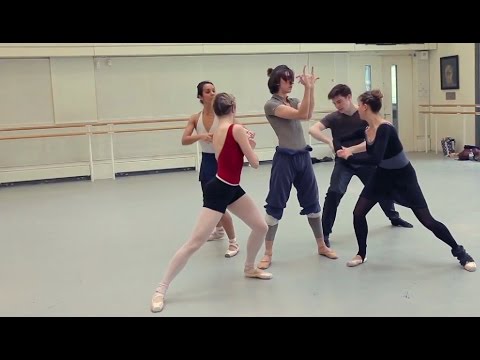 7 August 2014
Design will feature collaboration with Turner Prize-winning artist Chris Ofili, who will paint directly onto dancers.
13 December 2013
Dancers develop their teaching skills and encourage younger dancers through weekly classes and workshops.
13 September 2012
Take a look at our new promo film prior to curtain up on the 2012/13 Autumn Season.
Photos