Biography
Austrian actor Klaus Maria Brandauer made his Royal Opera debut in 2015 as Olai in the world premiere of Georg Friedrich Haas's Morgen und Abend.
Brandauer initially studied music, going on to drama studies at the Stuttgart Musikhochschule. He began his acting career in 1962 in theatre, and made his film debut in 1972 on The Salzburg Connection. His filmography includes Mephisto, Never Say Never Again, Oberst Redl, Out of Africa, Quo Vadis?, Hanussen, Burning Secret, La Révolution française, The Russia House, White Fang, Mario and the Magician, Between Strangers, Introducing Dorothy Dandridge, Everyman's Feast, Druids and The Strange Case of Wilhelm Reich. He has been nominated for an Academy Award and won a Golden Globe for Out of Africa, and has won many German and Austrian awards for his work in theatre and film.
Brandauer has worked widely in theatre, including as a member of the company of the Vienna Burgtheater 1972–92. Engagements include King Lear at the Burgtheater and Krapp (Krapp's Last Tape) at the Happy Days International Beckett Festival. Brandauer has also worked as a director, his credits including Die Dreigroschenoper (2006). He is Professor at the Max-Reinhardt Seminar in Vienna and is fluent in five languages.
News and features
6 November 2015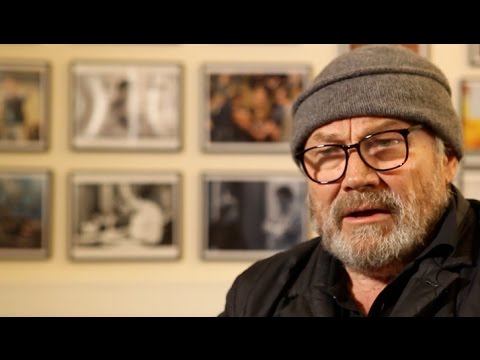 Renowned Austrian actor plays a speaking role in new opera by Georg Friedrich Haas.
Photos