Biography
Javier De Frutos has worked widely in dance, theatre, visual arts and film. Work at the Royal Opera House includes The Misty Frontier and Les Enfants Terribles for The Royal Ballet, Studies in M for HeadSpaceDance, First and Wait for Wendy Whelan and Edward Watson and The Anatomy of a Passing Cloud for Royal New Zealand Ballet.
De Frutos was born in Caracas. He trained at London School of Contemporary Dance and the Merce Cunningham Studio in New York, returning to Britain in 1993. As director, choreographer and designer, his international creations and collaborations have encompassed a variety of different disciplines and scales. He is one of only three artists in the history of the Olivier Awards to have received nominations in all dance categories. His awards include the Olivier Award for Best Theatre Choreography for Cabaret, an Evening Standard Award for The Most Incredible Thing in collaboration with Pet Shop Boys, Critics' Circle Awards for Milagros with RNZB and Elsa Canasta with Rambert and Scottish Ballet, a South Bank Show Award for Grass and a Time Out Award for Sour Milk with Candoco Dance Company. Further credits include London Road and Everyman for the National Theatre and Fiction for BalletBoyz.
In 2000 De Frutos became one of the first recipients of an Arts Council Fellowship, through which he studied the works of Tennessee Williams. He represented Britain at the 2006 Venice Biennale.
News and features
27 January 2017
The choreographer and director talks Cocteau, Glass and the power of great art in his dance-theatre production.
17 January 2017
Our quick introduction to this remarkable multimedia work, inspired by Cocteau's iconic novel.
11 January 2017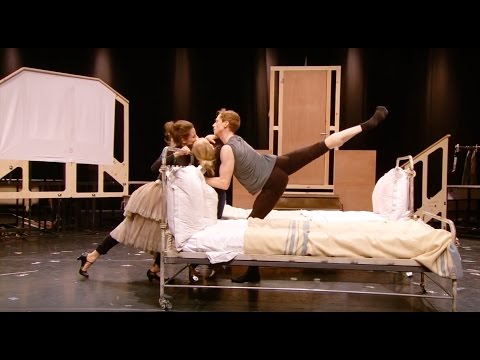 Get an exclusive glimpse into choreographer Javier De Frutos's new production of Philip Glass's dance-opera.
Photos