Biography
Choreographer and composer Hofesh Shechter is an Associate Artist of Sadler's Wells and his company is Resident Company at Brighton Dome. He makes his Royal Ballet debut in the 2014/15 Season with Untouchable.
Shechter was born in Jerusalem and studied at the Jerusalem Academy for Dance and Music, graduating into the Batsheva Dance Company. He studied drum and percussion in Tel Aviv and Paris and moved to the UK in 2002. His choreographic debut, Fragments (2003), led to a commission from The Place Prize to create Cult (2004, Audience Choice Award). Shechter was an Associate Artist of The Place 2004–06, where his works included Uprising (2006). In your rooms (2008), a commission from The Place, Southbank Centre and Sadler's Wells, was nominated for a Southbank Show Award and won the Critics' Circle Award for Best Choreography (modern). He formed the Hofesh Shechter Company in 2008. Other works include Uprising/In your rooms: the Choreographer's Cut (2009), The Art of Not Looking Back (2009, Brighton Festival), Political Mother (2010, Brighton Festival), Political Mother: the Choreographer's Cut (2011), Survivor (2012, a collaboration with Antony Gormley at the Barbican) and Sun (2013). In summer 2014 he was Guest Director of Brighton Festival.
Shechter also choreographs for theatre, television and opera, credits including Two Boys (2013) for the Metropolitan Opera, New York.
Videos
News and features
26 March 2015
Our quick guide to The Royal Ballet's mixed programme featuring Hofesh Shechter's debut with the Company and masterpieces by George Balanchine and Kenneth MacMillan.
26 March 2015
Our recent event set the ROH Student Ambassadors to the task of improving the online encyclopedia's articles on all things ballet.
25 March 2015
The choreographer speaks to journalist Mark Monahan ahead of the premiere of Untouchable, his first work for The Royal Ballet.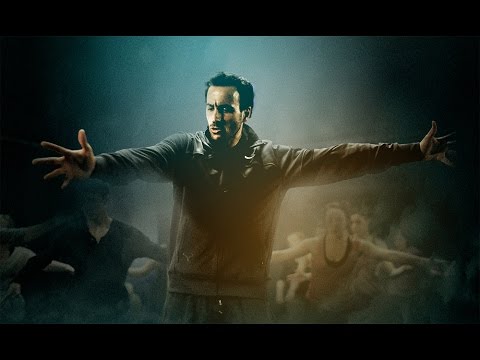 16 February 2015
Leading choreographer on creating a main stage work at the Royal Opera House and working with The Royal Ballet.
8 January 2015
Great savings on productions including The Royal Opera's Madama Butterfly and La traviata, and The Royal Ballet's La Fille mal gardèe.
5 December 2014
The Israeli choreographer and composer on creating his first work for the Company.
Photos