Biography
Giacomo Puccini (1858–1924) is one of opera's most popular composers. His operas are famed worldwide for the drama and pathos of their plots, for their wonderful melodies and for the wealth of great roles they provide singers.
Puccini was born in Lucca to a family of church musicians. In 1880 he moved to Milan to study at the Milan Conservatory and while a student attended many performances at La Scala. Puccini wrote his first opera, the one-act Le villi, for the Sonzogno Competition; though rejected by the judges, its successful 1884 premiere led Giulio Ricordi to take Puccini on. His second opera, Edgar (1889) was a failure, but he scored a major triumph with Manon Lescaut (1893), his first mature work. While completing Manon Lescaut, Puccini began a fruitful collaboration with librettists Giuseppe Giacosa and Luigi Illica, with whom he wrote arguably his three greatest operas: La bohème (1896), Tosca (1900) and Madama Butterfly (1904). Following the death of Giacosa in 1906 Puccini struggled to find new subjects and collaborators. However, he continued to create impressive works, with the dramatic 'Wild West' opera La fanciulla del West (1910), the tender 'lyric comedy' La rondine (1917) and his most ambitious project, the three one-act operas that make up Il trittico (1918).
Puccini's last years were spent working on his final opera Turandot, set in ancient China. Puccini never completed the final act – he died of throat cancer while working on the final love duet in 1924. Turandot had its premiere two years later, in a version completed by Franco Alfano.
News and features
15 July 2017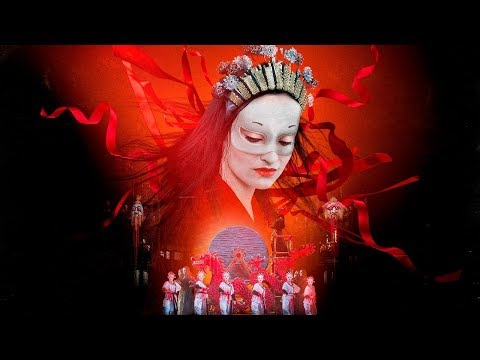 Puccini's great final work contains one of all opera's most iconic tunes – 'Nessun dorma'.
6 July 2017
References to China, Chinese theatre and Eastern imagery run through Andrei Serban's production of Turandot.
20 June 2017
Our favourites of the undisputed kings of opera, from Idomeneo to Peter Grimes via Siegfried and Otello.
Photos