Biography
Romanian composer, violinist and conductor George Enescu (1881–1955) was a leading figure in Romanian musical life and a violinist of international renown. His only opera, Oedipe, is considered a masterpiece of the 20th century.
Enescu was born in Liveni Vîrnav (now George Enescu). He began learning the violin aged four and began to compose aged five. He studied at the Vienna Conservatory 1888–93 and the Paris Conservatoire 1895–9. He made his professional debut as a violinist in 1889, and as a composer in 1897 with an all-Enescu chamber concert in Paris. Important early works include the Romanian folk song-inspired Poème roumain (1897), which brought him to prominence in Romania, the Second Violin Sonata (1899) and his Octet for Strings (1900). He founded the Enescu Quartet in 1904, and wrote his First Symphony in 1905. He was devoted to the development of musical life in Romania, and founded the Enescu Prize for Romanian composers in 1912, the George Enescu Symphony Orchestra in 1917 and in 1921 Romania's first national opera company. He began work on Oedipe in 1912; other works from this time include the Second Symphony (1914), Second Orchestral Suite (1915), Third Symphony (1918) and First String Quartet (1920). He continued to work on Oedipe for nearly twenty years while performing internationally as a violinist and conductor; the opera eventually had its premiere in 1936 at the Paris Opéra. Towards the end of his life he turned increasingly to teaching, conducting and the composition of chamber works, such as the Piano Quintet (1940), Second Piano Quartet (1944), Second String Quartet (1951) and Chamber Symphony (1954), though his large-scale symphonic poem Vox Maris (1954) is an exception.
Enescu's music is particularly remarkable for its eclecticism of musical idioms; many works, including Oedipe, fuse different styles into a beguiling and highly distinctive voice.
Videos
News and features
27 May 2016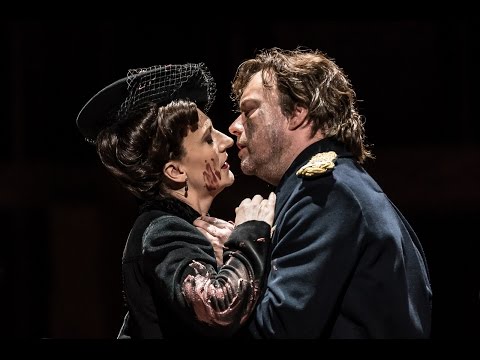 The stars of The Royal Opera's new production discuss the monstrous myth and what makes the music so special for singers.
24 May 2016
What did you think of Àlex Ollé and Valentina Carrasco's Royal Opera production of Enescu's masterpiece?
23 May 2016
Enescu writes spine-chilling music for Oedipus' climactic meeting with the monstrous Sphinx.
Photos