Biography
French composer Gabriel Fauré (1845–1924) was one of the most influential French composers of the 19th and early 20th centuries, and is best known today for his songs, chamber music and Requiem.
Fauré was born in Pamiers. He studied at the Ecole Niedermeyer, where his teachers included Saint-Saëns. Works from his 1865 graduation included the Cantique de Jean Racine. He moved to Paris in 1870, with early works including the First Violin Sonata, First Piano Quartet and the Ballade. In 1877 he was appointed choirmaster at the Madeleine, Paris, and began work on his Requiem, completed in 1893. Other works from this period include songs, the Messe basse, Second Piano Quartet and incidental music. In 1896 he succeeded Massenet as teacher of composition at the Paris Conservatoire, becoming director in 1905. Works from the 1890s included the song cycle Cinq mélodies, incidental music for Pelléas et Mélisande and the large-scale work Prométhée. The lyric drama Pénélope of 1913 marked the beginning of a period of great creativity, with works including the Second Violin Sonata, First Cello Sonata, Fantaisie for piano and orchestra and numerous songs. He retired from the Conservatoire in 1920, and his final works included the Second Cello Sonata, the song cycle L'Horizon chimérique, the Piano Trio and the String Quartet.
Fauré was one of the great innovators of French music. His use of harmony and melody greatly influenced his contemporaries, including Debussy, and also his many pupils, including Ravel and Nadia Boulanger.
News and features
10 April 2017
The Royal Ballet's performance of this delightful three-act work will be broadcast from the Royal Opera House to cinemas around the world.
23 March 2017
Our quick introduction to this gorgeous three-act abstract ballet, inspired not only by gem stones but by the music of Fauré, Stravinsky and Tchaikovsky.
3 March 2017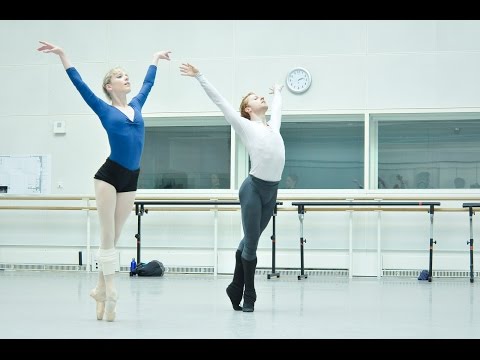 Principals of The Royal Ballet rehearse Balanchine's sparkling abstract work.