Biography
Brazilian dancer and choreographer Erico Montes is a former First Artist of The Royal Ballet. He trained at The Royal Ballet School and joined the Company in 2004, promoted to First Artist in 2010. He retired at the end of the 2019/20 Season.
Montes was born in São Paulo and trained locally from the age of three until 2002, when he was awarded a bronze medal in the International Dance Seminar in Brasilia and moved to London to study at the London Studio Centre. In 2003 he won gold medal in the Dance Competition in Rieti, Italy, and was awarded a scholarship with The Royal Ballet School. His repertory with the Company included roles in Cinderella, The Rite of Spring, Enigma Variations, The Rake's Progress, Concerto, Swan Lake, Theme and Variations, Les Patineurs, The Judas Tree, The Dream, Strapless, Flight Pattern and The Nutcracker. He created roles in Three Songs – Two Voices, Children of Adam and The Seven Deadly Sins.
Montes is a keen choreographer and has created a number of works for The Royal Ballet's Draft Works in the Linbury Studio Theatre. Works elsewhere include a production of The Secret Garden for the London Children's Ballet (2013).
News and features
16 March 2011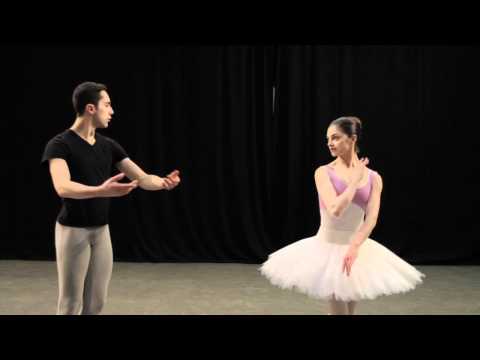 Watch Romany Pajdak and Erico Montes demonstrate Odette's mime from Swan Lake.
Photos