Biography
Edward Watson is a Principal of The Royal Ballet and one of the leading dancers in Britain today. He has gained particular acclaim for his interpretation of Principal roles in the MacMillan repertory, including Crown Prince Rudolf (Mayerling), Romeo, The Chosen One (The Rite of Spring), Woyzeck (Different Drummer) and roles in Gloria and Song of the Earth, as well as for many other classical and contemporary roles.
Born in Bromley, South London, he started going to ballet lessons at the age of three with his twin sister and joined The Royal Ballet School at the age of 11. He graduated into The Royal Ballet in 1994 and was promoted to Principal in 2005. Watson's extraordinary flexibility has made him a muse for The Royal Ballet's Resident Choreographer Wayne McGregor and Artistic Associate Christopher Wheeldon. Role creations for McGregor include Symbiont(s), Qualia, Chroma, Infra, Limen, Carbon Life, Raven Girl and Tetractys – The Art of Fugue, and for Wheeldon Lewis Carroll/The White Rabbit (Alice's Adventures in Wonderland) and Leontes (The Winter's Tale). Watson has worked with numerous other contemporary choreographers, including Alastair Marriott, Ashley Page, Siobhan Davies, Arthur Pita and Cathy Marston, whom he has known from childhood.
Other significant roles with the Company include Count Albrecht (Giselle), Des Grieux (Manon), Palemon (Ondine) and Ivan Tsarevich (The Firebird). In 2012 Watson received an Olivier Award for Outstanding Achievement in Dance for his role as Gregor Samsa in Pita's The Metamorphosis.
Videos
News and features
26 August 2014
A number of Royal Ballet dancers are performing extracts from iconic dance works.
1 June 2014
What did you think of The Royal Ballet's Mixed programme featuring works by Ashton, Marriott and Robbins?
28 April 2014
Another chance to see the backstage films screened as part of our live cinema relay.
3 April 2014
Christopher Wheeldon's new work is The Royal Ballet's first full-length Shakespeare adaptation for almost 50 years.


31 March 2014
A quick guide to Christopher Wheeldon's captivating Shakespeare adaptation.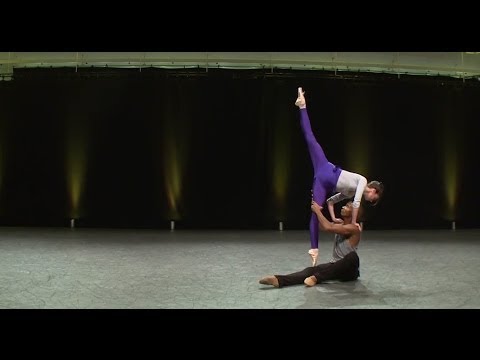 13 February 2014
Watch Wayne McGregor rehearse with Lauren Cuthbertson, Natalia Osipova, Eric Underwood and Edward Watson.
Photos