Biography
American dancer David Donnelly is an Artist of The Royal Ballet. He studied at The Royal Ballet School and graduated into the Company in 2013.
Donnelly trained at Northern Cincinnati Youth Ballet and in 2012 reached the finals of the Youth America Grand Prix, where he was awarded the Outstanding Contemporary Dancer Award for his performance of Susie Payne's Ch'i. Aged 16 he was awarded a scholarship to study at The Royal Ballet Upper School by American sculptor Richard MacDonald. Roles while at the School included Man (Mark Annear's La Destinée) in the 2013 annual matinee.
Donnelly's repertory with the Company has included Bartender (The Age of Anxiety) and roles in Scènes de ballet, Don Quixote and Woolf Works. He has created roles for Aakash Odedra in The Royal Ballet's Draft Works and for Deloitte Ignite 2014.
Videos
News and features
26 August 2014
A number of Royal Ballet dancers are performing extracts from iconic dance works.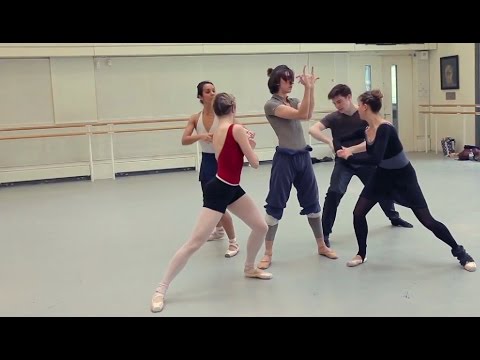 7 August 2014
Design will feature collaboration with Turner Prize-winning artist Chris Ofili, who will paint directly onto dancers.
Photos