Biography
German director David Bösch made his Royal Opera debut in 2016 directing Il trovatore.
Bösch was born in Lübeck and studied at the Zürich School of Music and Drama and on the Young Directors' Project at Salzburg Festival. His early career included positions as House Director at Schauspiel Essen and Schauspielhaus Bochum. He made his opera directing debut in the 2009/10 season with Orlando furioso (Frankfurt Opera) and L'elisir d'amore (Bavarian State Opera). Opera productions since have included Mitridate, re di Ponto and L'Orfeo (Bavarian State Opera), Königskinder (Frankfurt Opera), The Cunning Little Vixen (Klagenfurt), Idomeneo (Basle), Simon Boccanegra (Opéra de Lyon) and Elektra (Opera Vlaanderen).
Bösch works extensively in theatre. He won the 2006 Salzburg Festival Young Directors' Award for his production of Much Ado About Nothing (Thalia Theater, Hamburg). Other productions include Schiller's Kabale und Liebe (Schauspielhaus Zürich and 14th Internationale Schillertage in Mannheim) and Goethe's Urfaust (Myeongdong Theatre in Seoul, at the invitation of the Goethe Institute). He has also directed numerous works for Burgtheater Vienna, including Romeo and Juliet and Ghosts.
News and features
6 February 2017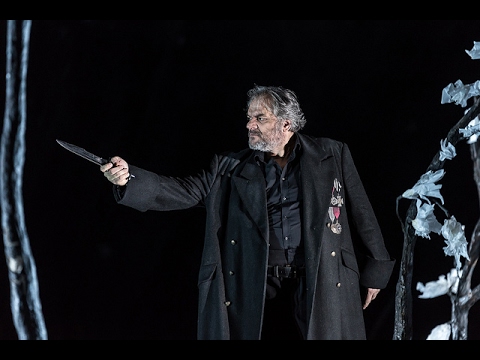 The cast and creative team of Verdi's Il trovatore on what makes the opera's score and characters so impactful.
6 July 2016
Verdi's fiery tragedy has been a staple at the Royal Opera House for centuries, as revealed by a foray into our archives.
18 May 2016
Our quick introduction to a thrilling masterpiece which features some of its composer's most powerful music.