Biography
Répétiteur, teacher and former dancer Christopher Newton has had a long relationship with The Royal Ballet. He trained at The Royal Ballet School and joined the Company in 1954. In 1988 he became Artistic Co-ordinator, retiring from the role in 2001. In 2004 he staged a new realization of Frederick Ashton's Sylvia for the Company, and in 2006 staged with Monica Mason a revival of The Royal Ballet's 1946 production of The Sleeping Beauty. He continues to work as a répétiteur for companies around the world, focussing particularly on the works of Ashton.
Newton was born in Leicestershire and trained first at his mother's dance school and locally at Pattisons Academy in Coventry. He went on to win a Leverhulme scholarship to The Royal Ballet School. He joined the Company in 1954 and was promoted to Soloist in 1958. In the early 1960s he trained as a dance notator and taught dance notation and repertory at the International University of San Diego 1970–73, before returning to the Company.
Newton has mounted Royal Ballet productions for companies around the world including Paris Opera Ballet (Paradise Lost), San Francisco Ballet (La Fille mal gardée), Joffrey Ballet (A Wedding Bouquet), American Ballet Theatre (The Firebird, Shadowplay and Sylvia), Tokyo Ballet (Sylvia) and National Theatre of Japan (Les Noces). He has staged an original production of Swan Lake Act III for Pennsylvania Ballet.
News and features
28 December 2016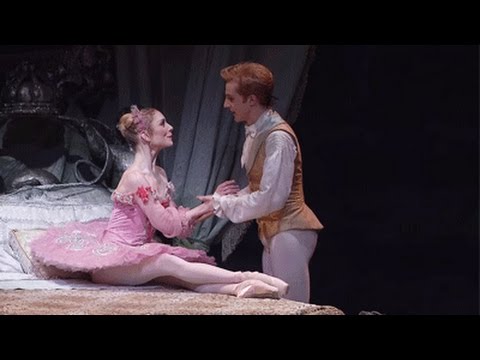 This wonderful classical ballet has a special place in The Royal Ballet's history, marking a new beginning for the Company in more ways than one.
Photos