Biography
Christopher Carr is Guest Principal Ballet Master of The Royal Ballet. He has rehearsed and staged some forty works in the Company's repertory, including The Sleeping Beauty, La Fille mal gardée, The Nutcracker, Giselle, Swan Lake, Coppélia, Ondine, Cinderella and numerous one-act ballets. He has taught and staged works for leading companies around the world.
He grew up in Yorkshire in a coalmining family. He trained in Barnsley with Mavis Burrows before entering The Royal Ballet School. In 1967 he graduated into The Royal Ballet Touring Company and in 1970 transferred to the Company, where he was promoted to Soloist in 1975 and then to Senior Soloist. As a dancer with the Company his repertory included many corps de ballet, Soloist and Principal roles.
He was appointed Assistant Ballet Master in 1983 and made a répétiteur the following year. He became Ballet Master in 1988 and Rehearsal Director in 2001, and in 2007 elected to take his current position.
News and features
8 June 2017
Dancing on the very tips of your toes is traditionally something only female ballet dancers do – but sometimes men get to wear pointe shoes for a change, with unusual results…
16 December 2016
Classic ballets feature plenty of code, but what do these gestures mean, and why do they persist in the 21st century?
16 December 2016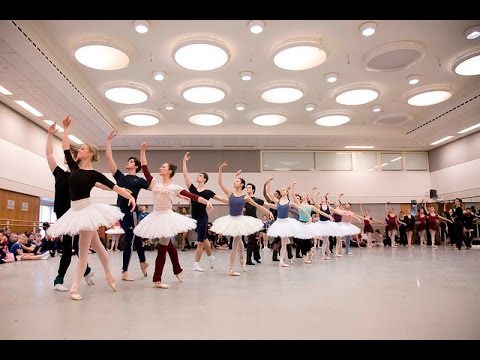 Each and every time it returns, the cast and creative team work tirelessly to ensure that Peter Wright's classic ballet is up to the Company's supremely high standards.
Photos