Biography
American dancer Nehemiah Kish is a Principal of The Royal Ballet. He joined the Company as a Principal in 2010. His many roles with the Company include Prince (Cinderella, Swan Lake, The Nutcracker and The Prince of the Pagodas), Albrecht (Giselle), Solor (La Bayadère), Espada (Don Quixote), Romeo, Des Grieux (Manon), Onegin, Jack/Knave (Alice's Adventures in Wonderland), the Creature (Frankenstein) and roles in Theme and Variations, Song of the Earth, Requiem, Gloria and After the Rain.
Kish was born in Michigan. He joined the National Ballet of Canada School aged 13 and graduated into the company in 2001, promoted to principal in 2005. His roles with the company included Apollo, Romeo and in 'Diamonds' (Jewels). In 2008 Kish joined Royal Danish Ballet as a principal, where his repertory included Onegin, Basilio (Don Quixote), Albrecht (Giselle) and James (Bournonville's La Sylphide).
Kish's role creations with The Royal Ballet include in Alastair Marriott and Christopher Wheeldon's 'Trespass' (Metamorphosis: Titian 2012) and in Wheeldon's Aeternum.
Videos
News and features
29 June 2016
Children in Kumamoto, many of whom have been unable to attend school recently, attended a workshop focused around Giselle.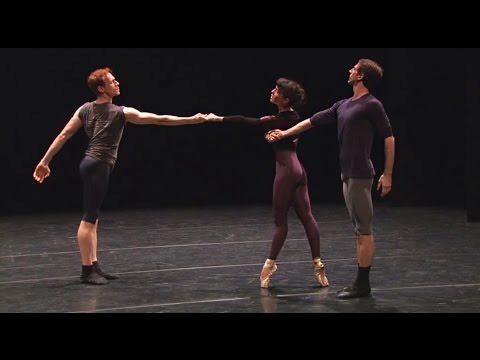 27 March 2015
Royal Ballet Principals Laura Morera, Nehemiah Kish and Edward Watson rehearse Kenneth MacMillan's piece with Monica Mason and notator Grant Coyle.
17 February 2015
Cast changes in effect for roles of Odette/Odile and Prince Siegfried.
Photos